It's that time of year. The time when the creaking stair seems to squeak a little bit louder than normal. When the chill up your spine runs deep through your bones. When the wind is full of the sounds of flapping wings, and you're not quite sure what may be lurking behind that hedge… it's time for Nights of the Dead!

Nights of the Dead is an annual festival in Norrath where daring adventurers and skilled crafters come together to celebrate those things that go bump in the night. This year, the spirits have brought with them some new illusions, rewards, and more.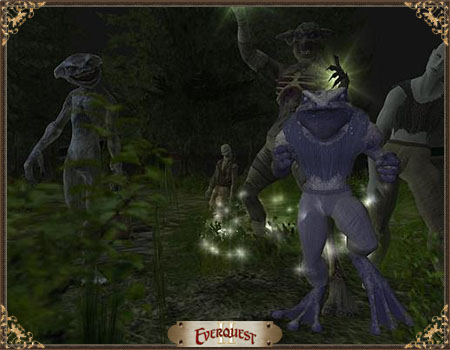 New for 2015:
New illusions added to the Gigglegibber Goblin's Unpredictable Illusion
New costume illusions available from Nights of the Dead Merchants
New rewards for favorite returning Nights of the Dead events
New recipe book, "Celebrations of the Dead VIII"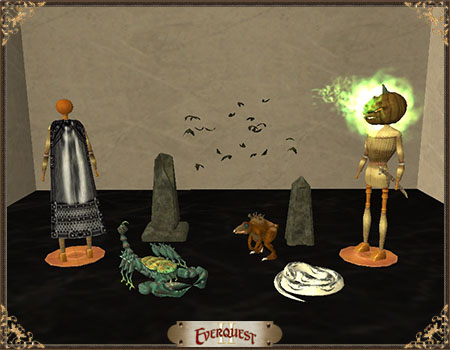 The things you love (or fear!) about Nights of the Dead are returning as well, including the Headless Horseman event, the Haunted Mansion, the Haunted Hedgemaze, and plenty of creatures ready to drop Nights of the Dead treats for anyone daring to cross their path.
And don't forget, if you're seeking to take to the skies on the back of a bat, the new Bat Mount and more seasonal items have made their way into the EQII Marketplace. The first round was introduced on October 1, and on October 8, new Player Studio items will be joining the mix!
New Player Studio Items to look for:
Creature of the Night Cloak
Cerimonial Wand of the Concordium
Big Betsy
Dark Marble Statue
Dragonpit
Dungeons and Drachnids Starter Set
Mr. Mystery
Graveyard Bundle
Here Lies
Malvren Grave
Restin Piece
Weeping Widow
Horrors of the East
Oni Mask Bundle
Fishing Kappa Pond Statue
Scary Oni Mask
Terrifying Oni Mask
Jack's Guest House
Los Muertos Azul
Los Muertos Verde
Los Muertos Rojo
Rustic Wooden Stairway
Maudlin Heights Manor Bundle
Maudlin Heights Manor Roof
Maudlin Heights Manor Door
Maudlin Heights Manor Upper Room
Maudlin Heights Manor Lower Room
Maudlin Heights Manor Tall Loft
Maudlin Heights Manor Large Loft
Don't miss out on this haunting good time. The spirits will only be hanging around Norrath from Thursday, October 8, 2015 at 12:01AM Pacific through Monday, November 2, 2015 at 11:59PM Pacific.
And remember, you could memorialize your spooky, scary scream-fest and WIN a new Daybreak Cash card! Read the full details and enter the Halloween giveaway here.