When you creak open your in-game mailbox today, just remember: not every ghost, goblin, or ghoul is out for blood. (Just yours.)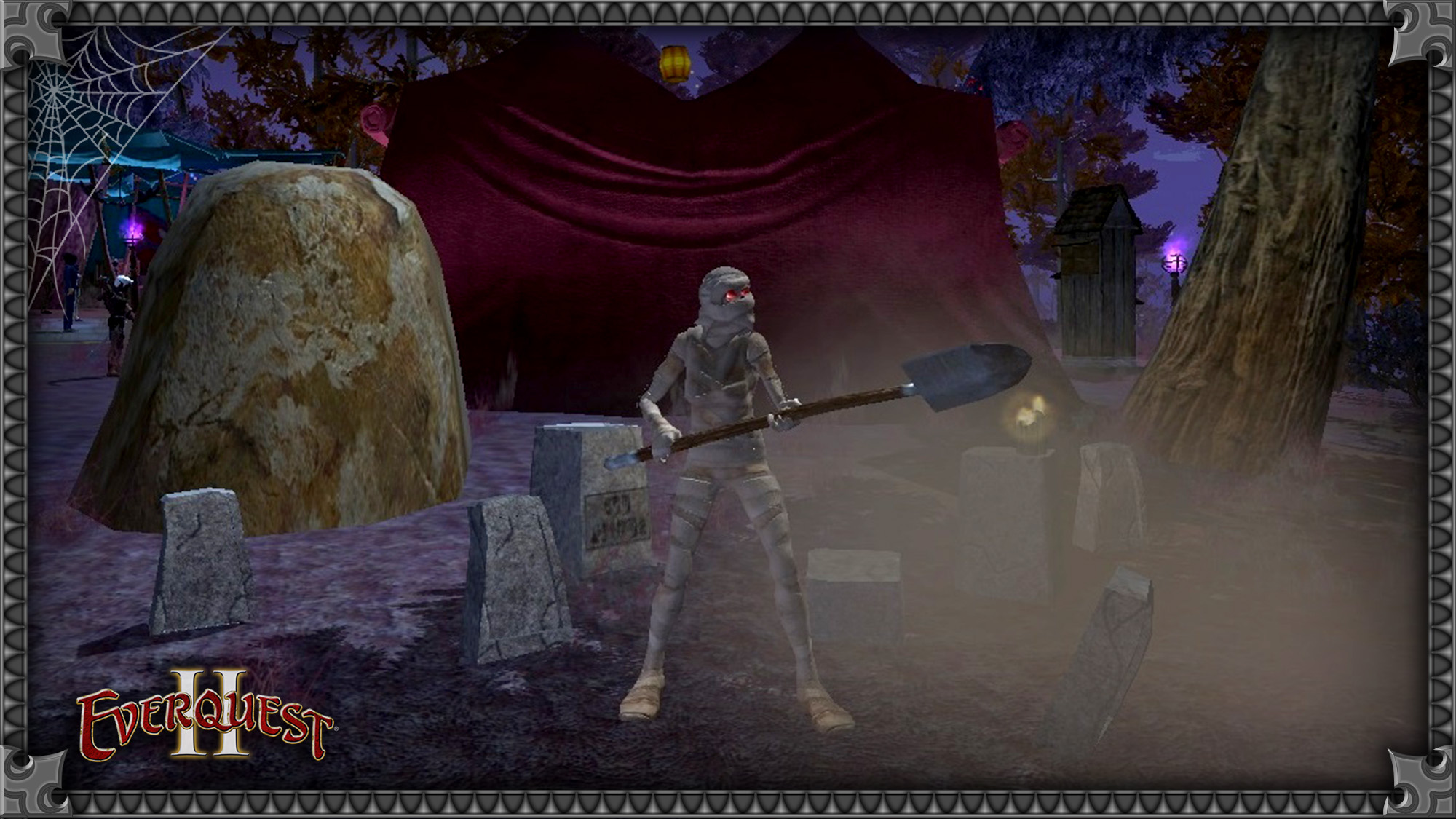 That's right, the shadows are once again leaking foulish beasties into Norrath, and it's your job to find out why. Nights of the Dead is all about embracing your fear and need for adventure. It's also all about the macabre and how far you're willing to go for some sweet, sweet loot. Zintris will have new adventures for you in Qeynos and Freeport, while some returning challenges hold some new rewards. Whether you're digging up a ghoulish good time in your favorite city, hunting ghosts in Antonica or the Commonlands, or investigating any of the other haunted locations on this mortal plane, Terris-Thule is bound to have a good scare in store for you!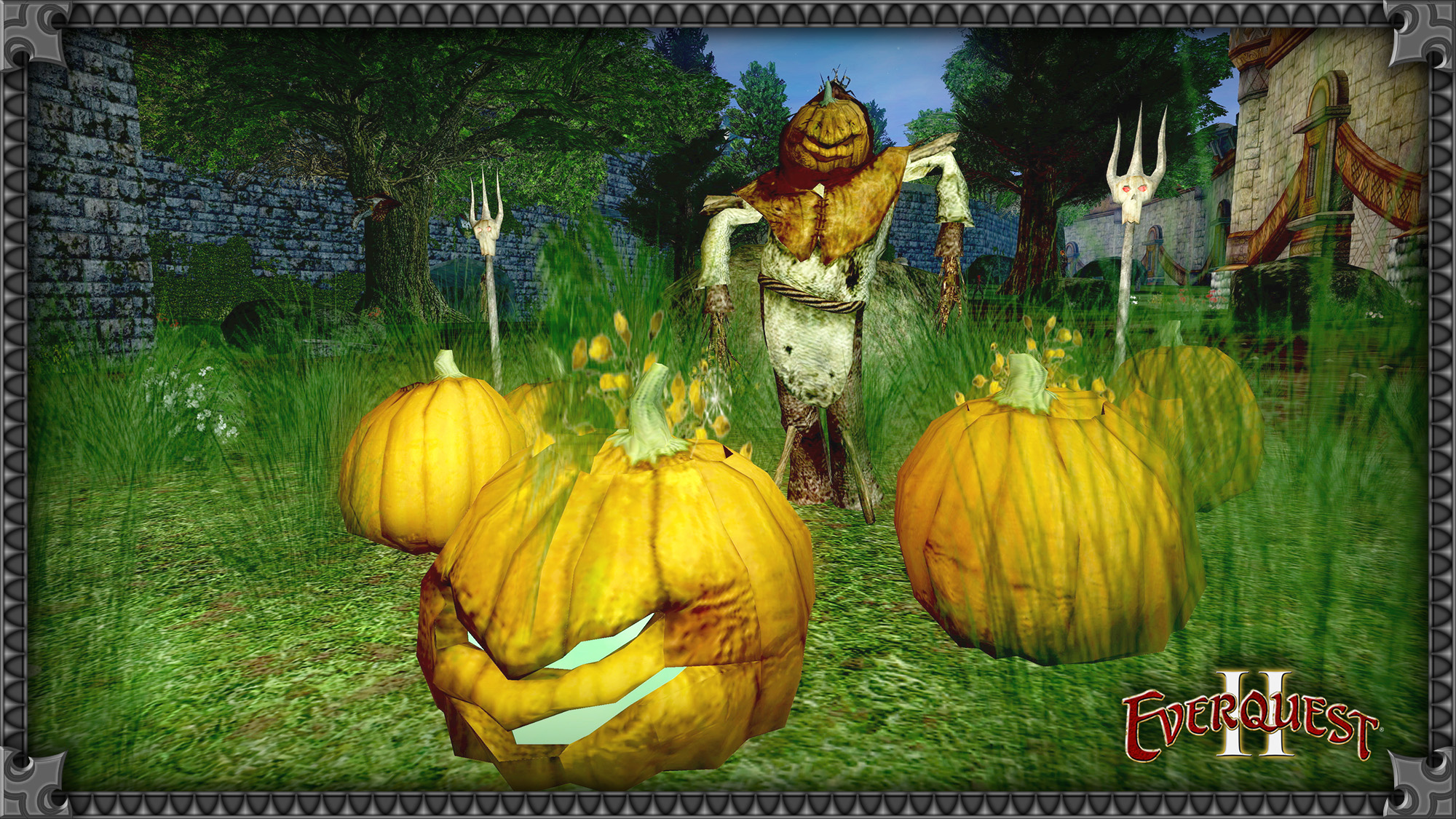 Those inclined to celebrate the holiday with a few crafting tricks or treats will find a new book of recipes full of new housing items to craft sold by Lil' Boo—one of the official event merchants—along with other new items. Haint—the other merchant—sells the returning must-have items. Yes, there is enough between the two of them to create your own haunted house!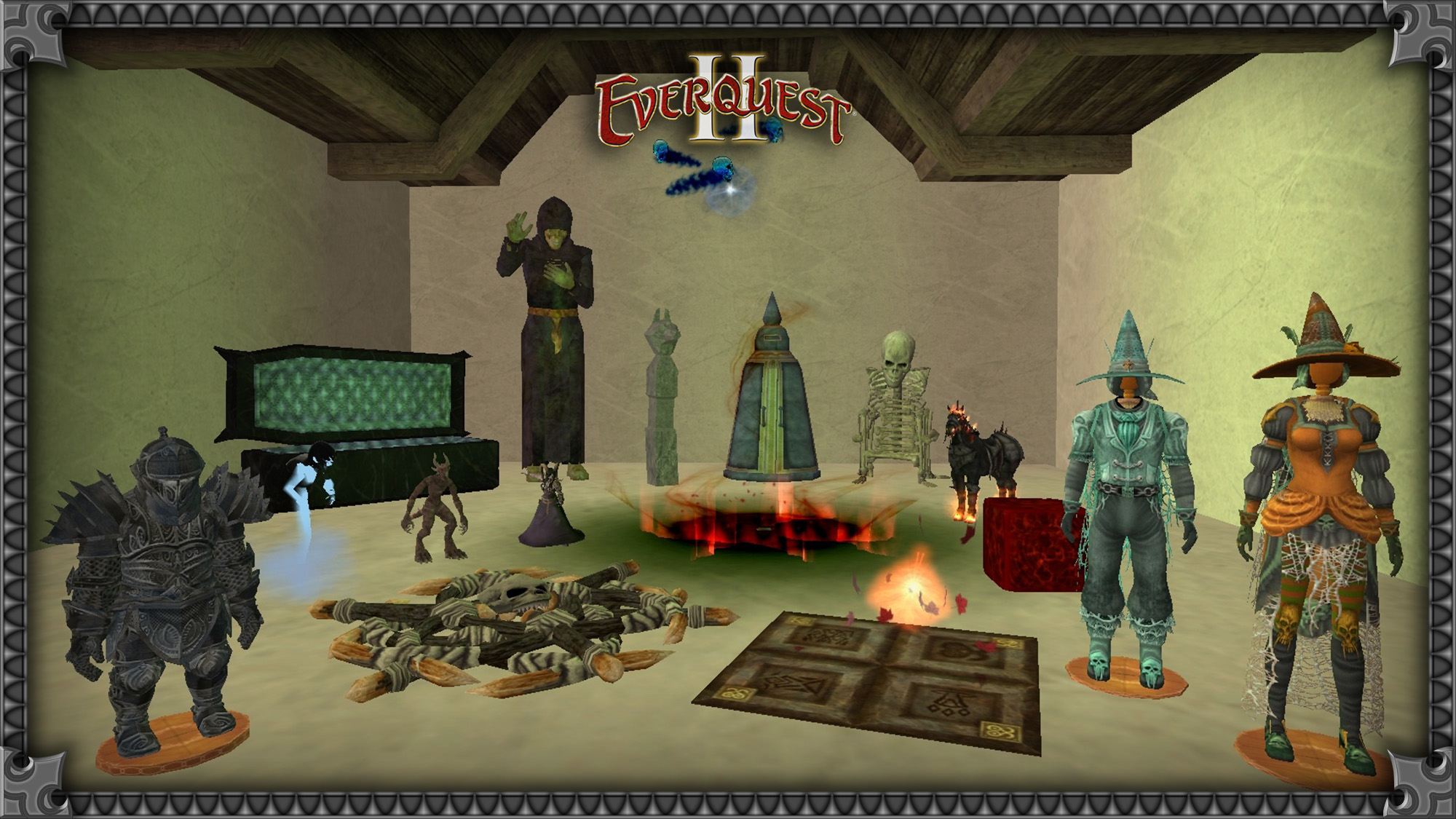 Nights of the Dead starts today and ends on November 4, 2021 at 11:59 p.m. PDT, and every player, regardless of level, will be able to find out why there are shrieks and howls coming from the darkness. Just be sure to bring along an extra pair of unmentionables.
What's New for 2021
Live servers
Added Nights of the Dead treats to drop as loot from Reign of Shadows undead and creepy-crawly beasts. It can either be sold to a merchant for coin or be used in tradeskilling.
Merc and Familiar Training Drops will be turned on for the duration of the event.
14 New house items and equipment sold by Lil' Boo, a Nights of the Dead Merchant
2 New costume illusions sold by Lil' Boo
New holiday recipe book, Celebrations of the Dead XIV available from Lil' Boo
New items added to the Pumpkin Bomb
New Collection

Facing Your Fears—Awarded as part of the Wake the Dead collections content

New Quest

Trick or Treatskiller offered by Zintris near Dreadnaught's Plaza in City of Freeport or at the Lion's Mane Inn and Tavern in Qeynos Capitol District.
TLE Servers
Kaladim

The event is active, with the following exception: Headless or Tails

Tarinax

TLE Holiday Merchant is available