Hail, Norrathians! We're calling adventurers from far and wide, as it is time for us to come together again in celebration of yet another incredible year of EverQuest II! When November 9th hits, we will have been together for 14 years of questing, exploring, creating, and growing as a community.
From November 1, 2018 at 12:01 AM PT until November 13, 2018, at 11:59 PM PT, you can join in on commemorating EQ2's 14th birthday at the one and only Heroes' Festival! If you're eager to start celebrating, make your way over to Qeynos or Freeport.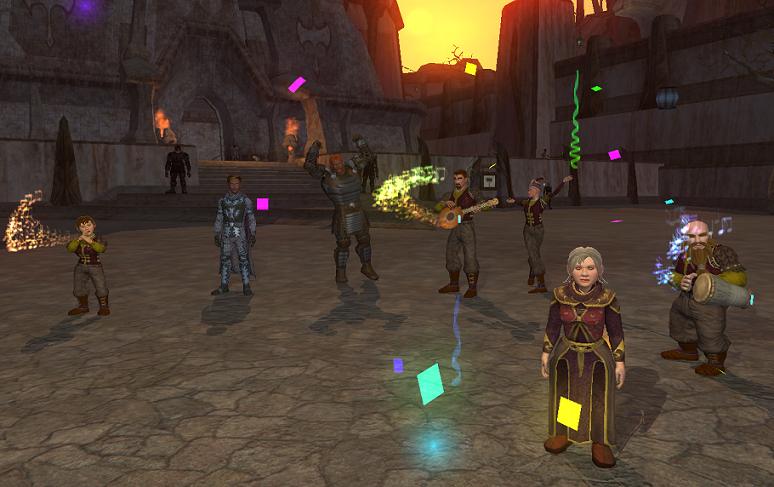 Once you're in town, you'll be able to join in on the fun. Firstly, pay a visit to the band of traveling play-actors in Mischeva's Clothworks. Each year, this wayfaring group brings the stories of Norrath's past to life. You can also gallivant around Norrath to defeat the clothwork bosses and earn Mischeva's Tribute, which you can spend on items from the festival merchants!
Wondering what new things are in store this year? For starters, new Heroes' Festival items are available from the event merchants in in Freeport and Qeynos. Use your Tokens of Heroism to purchase decorative items from the Tiered Festival Cake to the Dream Weaver Statue and more! You'll also be able to snag new equipment with Mischeva's Tribute, including a full Mischeva Troop Chain set of gear.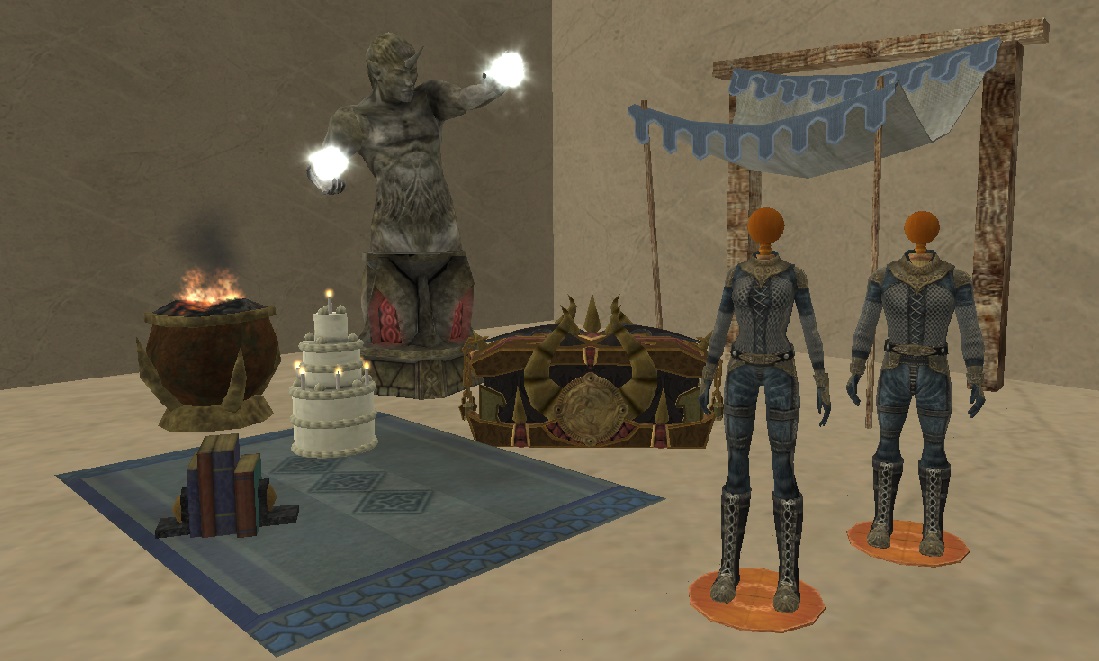 If you're celebrating from the Fallen Gate server, you'll have access to the full event (with the exception of the Baelon and Roehn Theer fights) for the very first time!
And as always, all of your favorite quests, achievements, and collections from previous Heroes' Festivals have returned. For more information, you can read up on the EQ2 Wiki.
We can't wait to celebrate another wonderful anniversary with you all - cheers 14 years in Norrath!