Adventurers of Norrath - it is time for us to come together once more to celebrate and commemorate another year of EverQuest II! So far, we have been through 13 incredible years of questing, crafting, adventuring, and coming together as friends.
From November 3, 2017 until November 15, 2017, you can celebrate the 13th Anniversary of EverQuest II at the annual Heroes' Festival! The cities of Qeynos and Freeport are all abuzz with festivities, so head on over if you want to join in on the fun!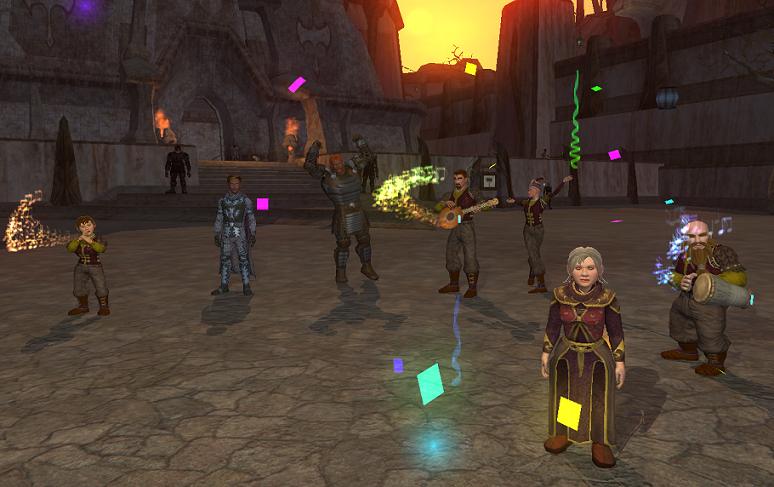 As the tradition goes, there are a number of celebratory features and events returning to the Heroes' Festival! The most notable is the Mischeva's Clothworks event, where a band of traveling play-actors bring the stories of Norrath's past to life. Not in the mood for questing? You can also defeat the clothwork bosses across Norrath to earn Mischeva's Tribute, which you can spend on items from the festival merchants!
This year, a number of new Heroes' Festival items are also available! The merchants in Freeport and Qeynos have new house items for you to purchase with your Tokens of Heroism. There are also new equipment items you can purchase using Mischeva's Tribute, including the Bloodmane Clothwork Steed mount.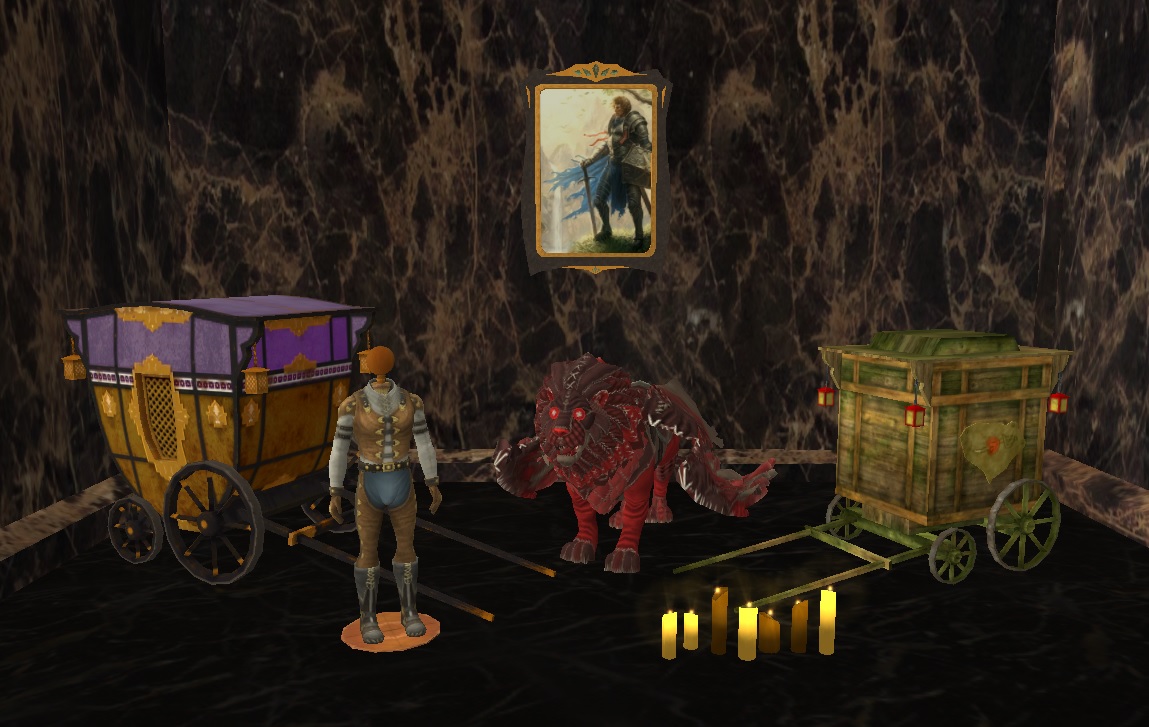 The Stormhold server will get the full Heroes' Festival event (with the exception of two fights) along with all of the live servers! Heroes' Festival content will not be available on Fallen Gate this year, as the proper content has not yet unlocked on the Time-Locked Expansion Server.
We can't wait to celebrate another wonderful anniversary with you all - cheers to spending 13 years in Norrath!