For years, adventurers have gone to explore the depths of Guk, motivated by religious conviction, vengeance, or treasure, to name a few reasons for their determination. Though their motivations are widely varied, all of these adventurers do in fact share something in common – they have never returned.
Will you manage to survive the fabled ruins of Guk? EverQuest II's GU107: Return to Guk, is now available!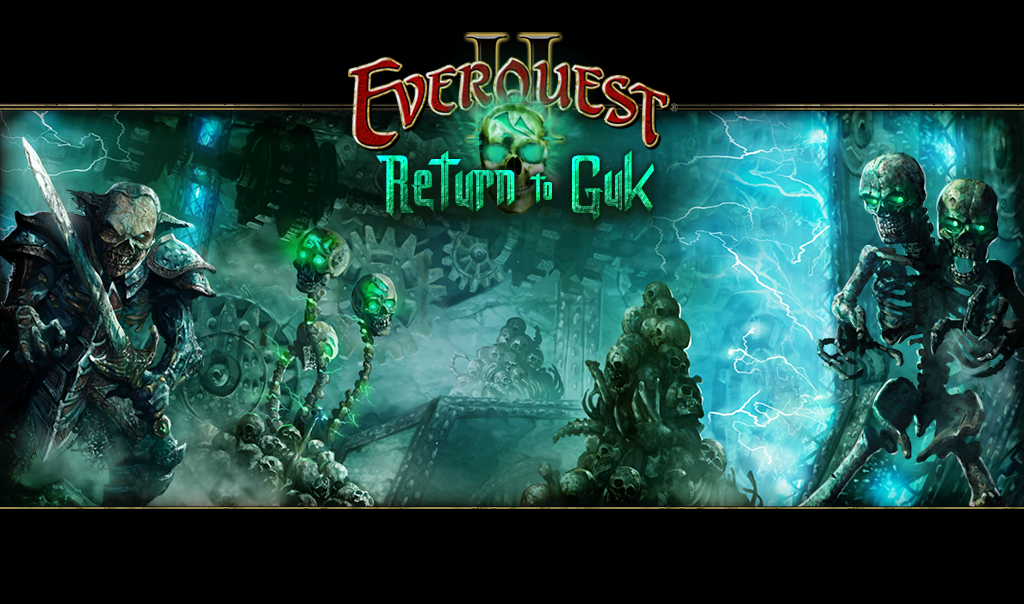 If you'd like to sneak a peek at the new content before descending into GU107, you can take a look at our preview articles:
Plus, from now through Monday, August 6, 2018 at 11:59PM PT, members will receive double status and double currency! Players on live servers will also earn double ethereal coins, while players on TLE servers will earn double the Hunter's coins. You can find additional information about this special bonus week here.
If you're an All Access member, you'll also make your return to guk with the help of some ancient magic by your side. From today until August 14, 2018 at 11:59PM PT every level 110 adventurer will be granted an ancient ability scroll from their class list or ascension class! You can find more about his here.
Not an All Access member yet? With bonuses, discounts, access to new content, and more, there's never been a better time to join!
We wish you the best on your next adventure, but stay cautious - the Unseen Arcanum still lurks in the depths!