You're braved the reopening of the Elddar city of Takish'Hiz and helped defeat Malachiel Caedor. And now that the Renewal of Ro has come to fruition, it's time to explore the darker reaches of Norrath. Whispers and rumors abound that there is new power to be collected, and it has been inspiring historians, treasure seekers, and devoted worshipers to inspect every square inch of the region.
Empire of Antiquity introduces all new, powerful artifacts that can be discovered along with impressive arcanum which you can learn as you investigate the history of the Elddar Empire. Along the way, you'll need to battle some aggressive aspects of Growth while also protecting the Empire from terrors outside and even inside the realm.
Here is what you can explore and discover in our latest Game Update:
New Overseer Season 05 – Kunark

New Achievements and rewards
33 new quests
20 new Agents – 8 common, 6 uncommon, 3 rare, and 2 ultra-rare
Update to the Overseer vendor with old Agents

New Massive Contested Dungeon

Buried Takish'Hiz: Empire of Antiquity

Featuring Updated Zone Art
33 Contested Heroic and Solo Bosses
A New Contested Raid Encounter
40+ Adventure Quests
New Tradeskill Quests
New Adventure and Tradeskill Collections
New Missions
New Achievements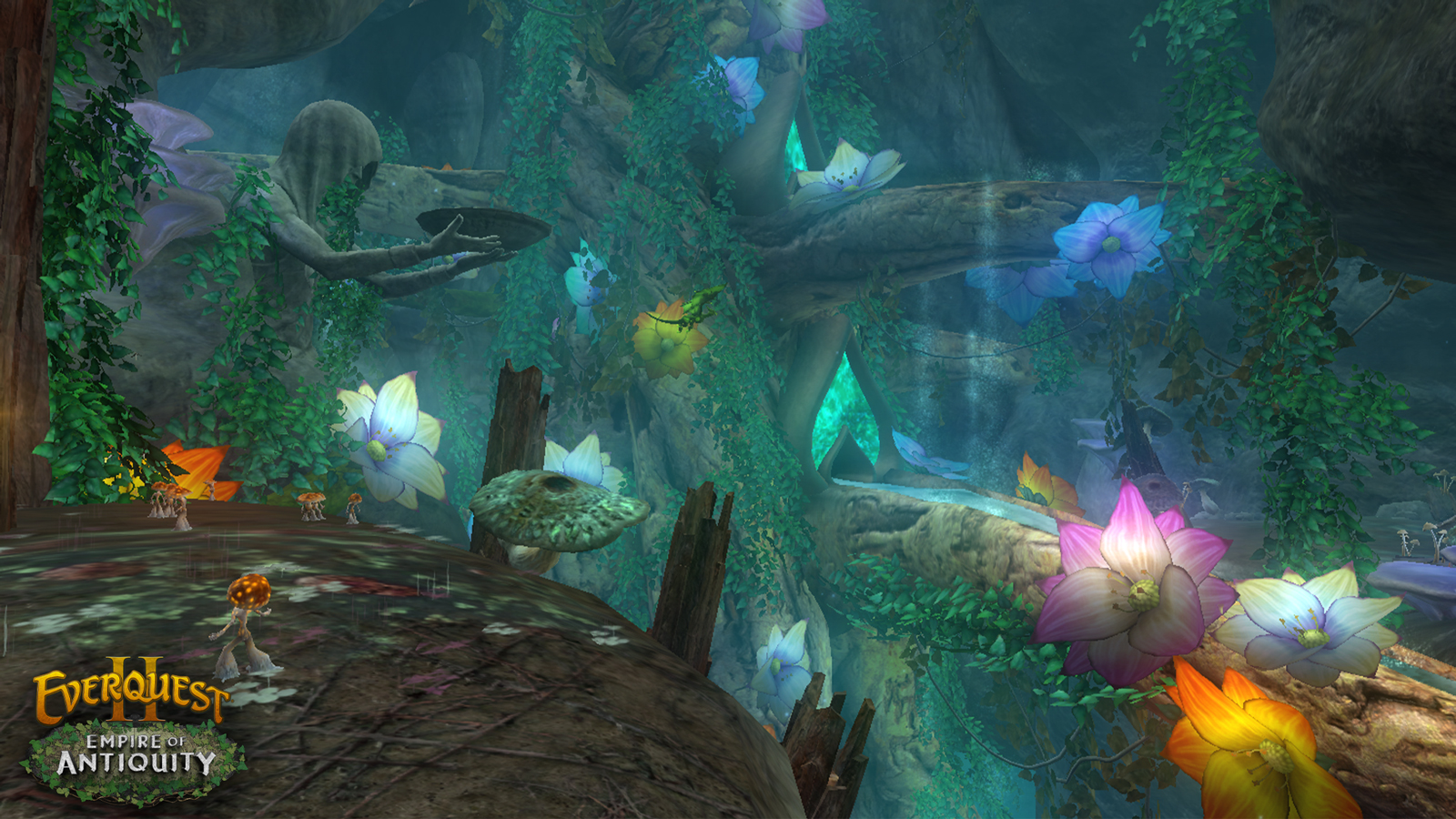 New Momentous Raids

Buried Takish'Hiz: Emergence from Stone [Raid]

Do you dare wander through the stone corridors of Buried Takish'Hiz. For so long, the walls have been still and silent. An ancient curse stifles anyone who ventures into the halls where marbled remnants of ancient inhabitants' dwell—not as they once were but twisted and transformed into stone titans. Forever locked in the stillness. The wind has brought news of the growth attempting to take hold but yet, the curse remains. Can you and your allies brave the guardians of the stone deep? Unlock the curse and free the hold it has over the ancient Elddar city and, in the process, release those held captive within. Will they be an ally or a foe? That is the question to ask after the riddle of stone has been solved. Care to give it a try?
Sultan's Mahala: Daggers Drawn [Raid]

Within a fold in the dry landscape of the Raj'Dur Plateaus, a familiar enemy waits in the unseen. Seek out the Sultan of Daggers and confront her magic in its most raw and unchecked form! Survive her summoned protectors and challenge her to a battle to the death, which will likely be yours.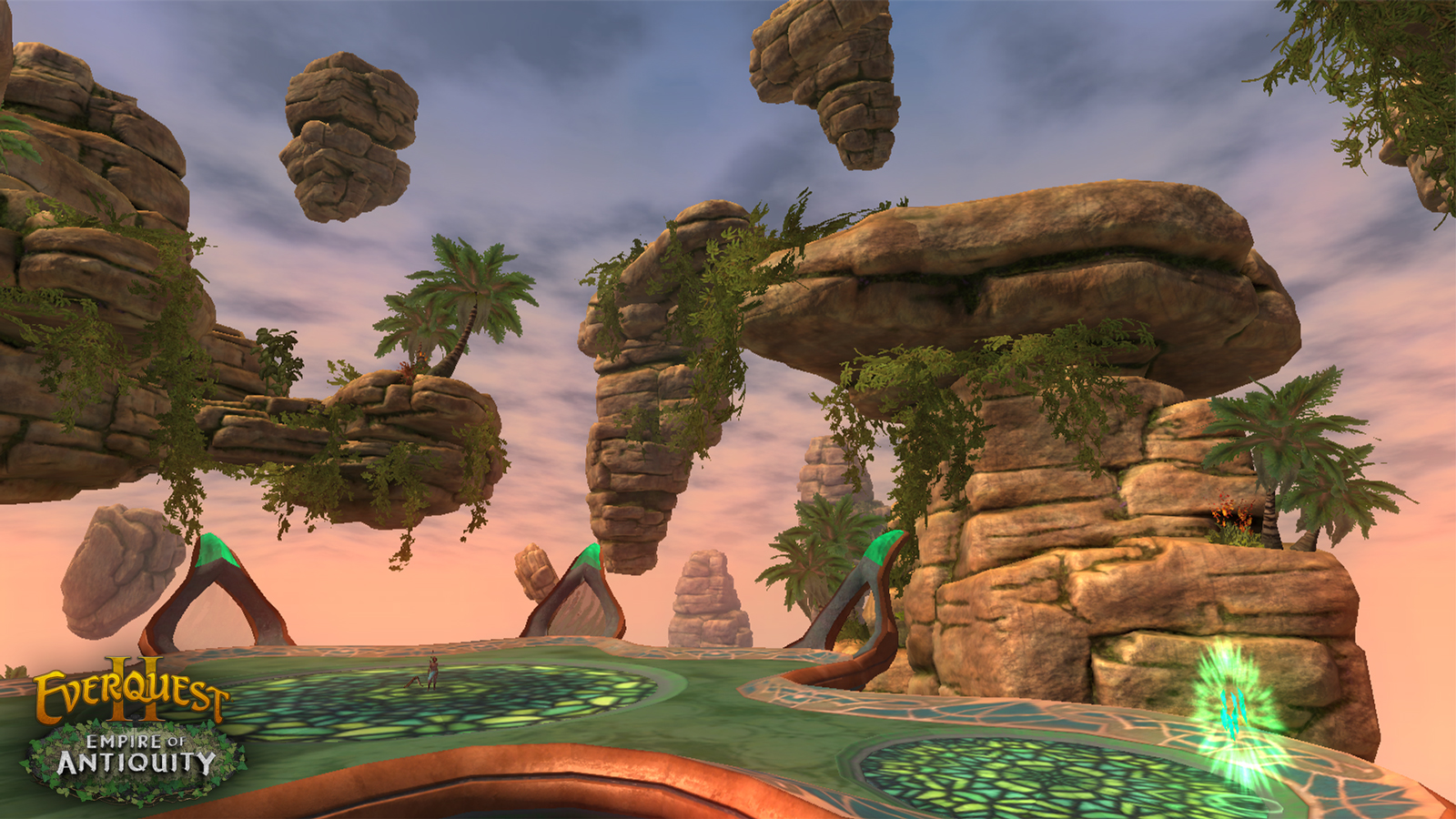 New Exciting Tradeskill content

Go visit with Gnorbert who has recently moved up in the D.I.R.T.Y. ranks since he was rescued from a cave-in at the digsite in the Tranquil Sea. He is now in charge of the crafting side of things at this new site and he will have several tasks that will require skilled crafters.

Keep an eye out for the recipe to the Stein of the Alesmith in your reward crates!

Ruby-shaded spike-like implements are scattered all throughout Raj'Dur Plateaus, Takish Badlands, Sandstone Delta, and Buried Takish'Hiz: Empire of Antiquity, and it'll be in your best interest to find them.
4 new red shiny collections
Distillation/Dilution recipes for Vetrovia transmute materials.

New Inspiring Guildhall

Gather your guild compatriots and venture forth to earn the Verdant Takish'Hiz Guildhall.
Complete Empire of Antiquity Tradeskill and Heroic missions to unlock this flourishing marvel.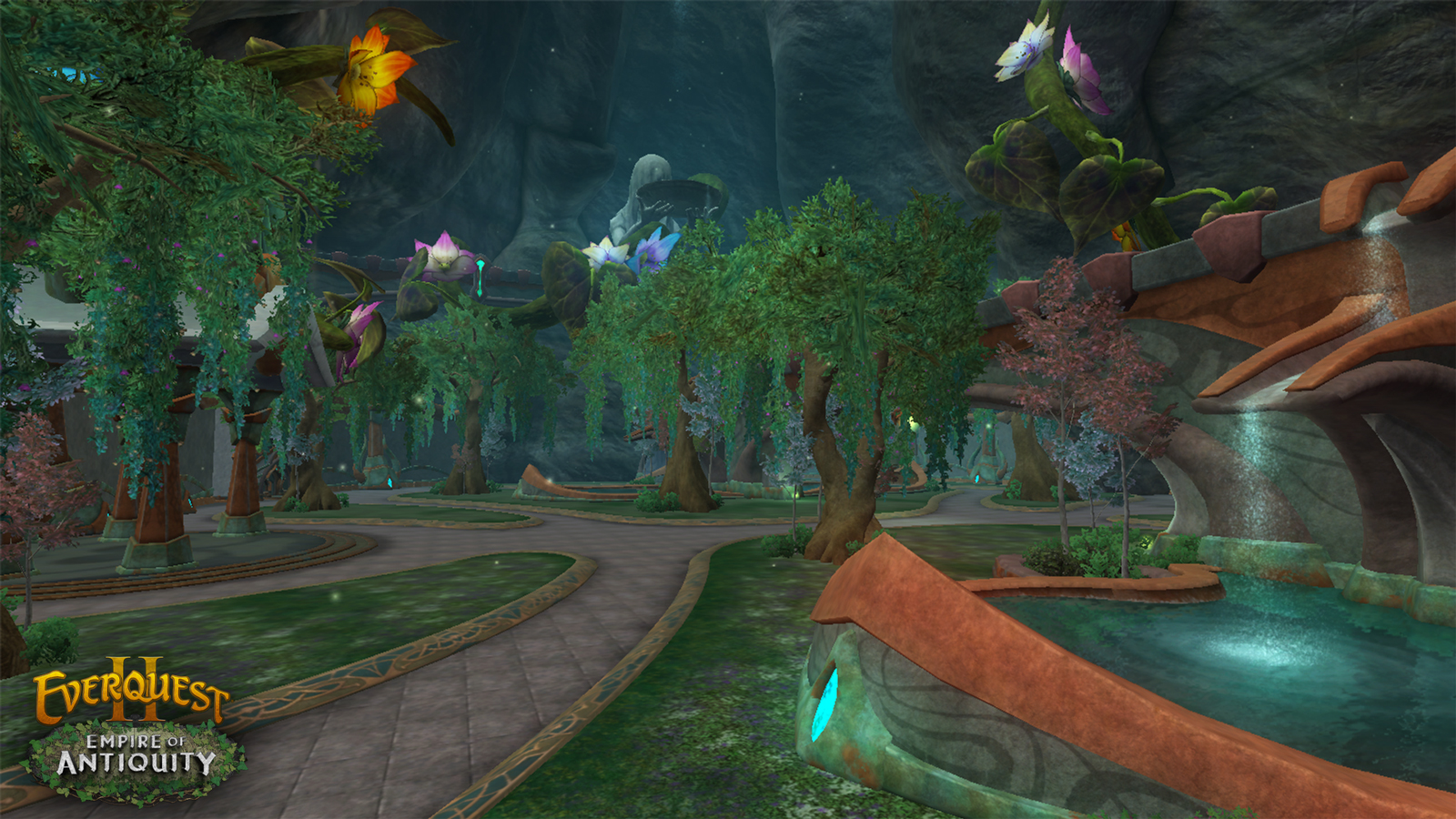 New Impactful Adventure quests

Check in with Masal and Kerim of the Hizite nomad tribe in the Branching Gateway intersection in Buried Takish'Hiz: Empire of Antiquity for new adventures and rewards.
Chat with Souhila Torevron and Valdaan L'Daryrr, two New Sulites in the Blooming Biome to learn of their interests in Buried Takish'Hiz and how you might assist them.
Seek out Talthenis Feynarel and Deyrina Alderwatcher, two Devotees of Growth vying for the camp in the Blooming Biome, also seeking heroes to help them in their plight.
When all that is said and done, be sure to scan your rewards carefully for even more adventures!

New Enticing Merchant buyables

As you quest and plunder, you'll unlock 25 new house items, illusions, and pets. Talk with the following merchants to browse what's available:

Tayyar <Hizite Merchant> sells all sorts of new housing items and housing pets.
Keelor Freegust <Devotee of Growth Merchant> sells even more new housing items and housing pets as well as baubles.
Anwyl Ashbrand <New Sulite Merchant> sells even more new housing items, housing pets, and baubles.
Given all your accomplishments so far, will you be able to muster the courage to follow the whispers and investigate the darkness? Today's the day to step up and maybe even earn some valuable rewards in the process. The Empire of Antiquity is now live and have fun in the shadows!

Join us on social media: Twitter, Facebook, Instagram, and Discord.