Hail, brave adventurers! The Elemental Planes are descending into utter chaos, and it is up to you to become the hero that will save Norrath!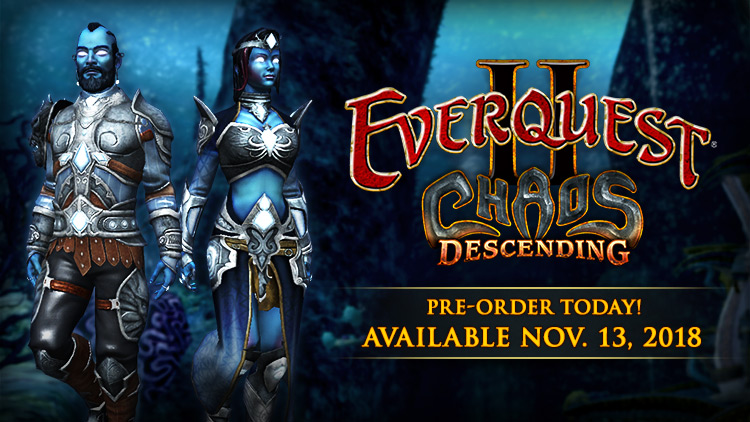 EverQuest II: Chaos Descending is scheduled to launch on Tuesday, November 13, 2018, but you can pre-order the game's 15th expansion right now at www.everquest2.com/expansion-content! There are three versions of the expansion that you can choose from:
Standard Edition ($34.99 USD)
Collector's Edition ($89.99 USD)
Premium Edition ($139.99 USD)
And don't forget! If you're an All Access member you'll also get 10% off the cost of the expansion!
All editions of the expansion include:
Access to ALL previous in-game expansion content
Beta Access for Chaos Descending 
Character Level 110 Boost – Delivered at time of purchase! This will boost an existing character to level 110 with a full set of equipment, including class-specific armor appearances.
Plus, if you purchase the expansion during the pre-order period, you will also get:
Pre-Order Bonus: Jann Magi Illusion – This striking Jann illusion includes buffs for improving experience gain, adorning, potency, ability modifier, experimental success and primary attributes. This will be delivered at time of purchase, which means you can start using it right away!
The Collector's and Premium Editions of the expansion also come with a variety of other special items, which you can check out here.
Don't wait until Chaos has taken over the Planes - Pre-order EverQuest II: Chaos Descending today!