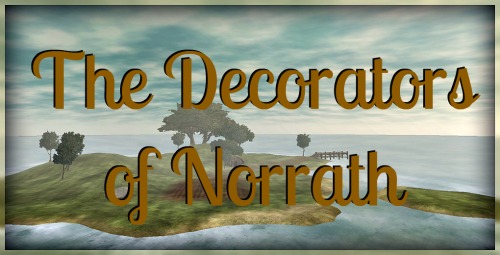 Whether you're looking for a cozy inn room or an expansive piece of land, there's definitely no shortage of stunning real estate in Norrath. And, with an assortment of available house items, all it takes is a little imagination to create almost anything in game! The decorating possibilities in EverQuest II are frequently showcased through the creations of some of the most innovative players in our community, the Norrathian decorators.
For this housing highlight, we visited three Vale of Halfpint Delight prestige homes. All of these spaces began as simple, but charming, isles. Take a look at how these decorators all began with the same space, but transformed their properties into very different creations!
Lamplight Manor
The first Vale of Halfpint Delight we're taking a look at is the Lamplight Manor. This house is owned by Danyelle on the Freeport server and shows what you can do when you decide to design and build a house completely from scratch! When you arrive on the isle, pass through the gates to enter the luscious garden surrounding the Manor.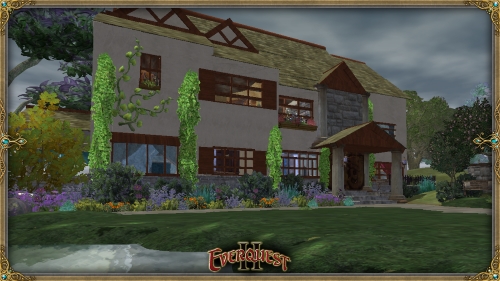 The first floor inside of this structure contains a spacious floorplan, complete with a formal living room, kitchen, dining room, and office. A custom staircase with railing leads you up to the second floor of the manor to discover three elegantly decorated bedrooms, two detailed full bathrooms, and a laundry room stocked with all of the necessary essentials. This manor even has a third floor that features a family room, game room, and library nook!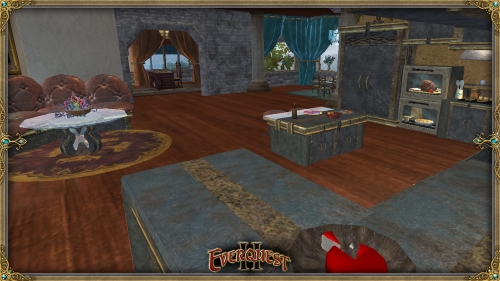 While you're there, don't forget to take a stroll around the rest of the property. There's a lovely custom-built gazebo that looks like an inviting spot to sit down and enjoy some refreshments.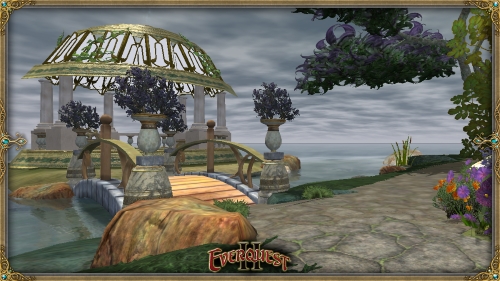 If you're up for some fun, there's also a separate play area containing a playset and sandbox. And finally, if you need to unwind after your visit, head down to the fully functional pool for a refreshing dip in the water!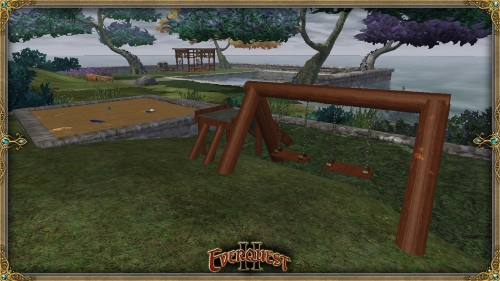 The Lamplight Manor is a perfect example of the type of amazing property that can be created in game using a variety of housing items. Each room contains various elements to take inspiration from in order to create your own masterpiece! Do you want to see more of this amazing manor? You can take a look at additional pictures in this thread, or by stopping by the Lamplight Manor on the Freeport server!
Nora's Secret Garden Isle
The next Vale of Halfpint Delight we visited was by Nora on the Antonia Bayle server. This house is a wonderful example of what can be done to a property while working with an existing structure.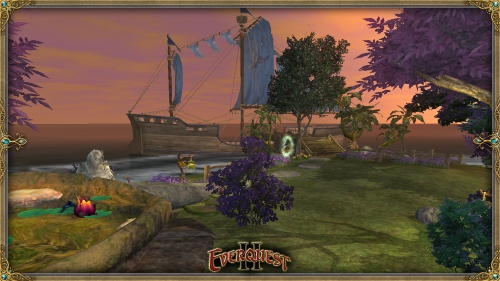 The original house on the isle is decorated with an assortment of items that complement the space. The living area is fully accessorized and creates a welcoming space for any potential guests.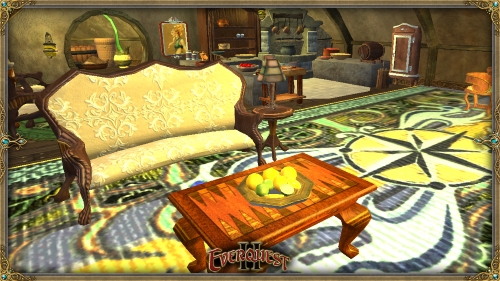 The house is not the only charming attraction on this isle. Wandering the property, you'll discover a flourishing garden and animal stables.
The meandering paths will also lead you to a large tradeskill pavilion. What better way to spend your time crafting than by enjoying the sights of the surrounding landscape?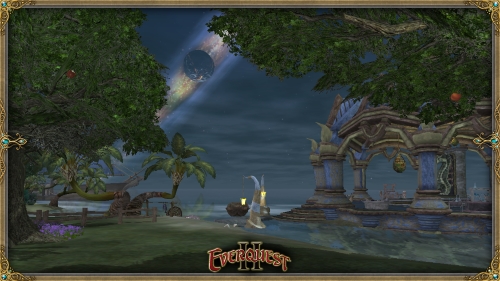 There's a lot more to see on this fabulously decorated isle! You can take a closer look at Nora's Secret Garden Isle in this post, or by stopping by the Vale on the Antonia Bayle server.
Double Oh Dear!
The last Vale house we visited is a mysterious place indeed! This is a puzzle home designed by Elduren on the Splitpaw server. When you arrive in the harbor, visit the dockside bar to be informed that you'll be taking on the role of a secret agent. So what's your mission? The uber-villain Slofeld has stolen the fabled Stormstone, and set up a lair in an old abandoned temple of Prexus. Lucan De'Lere wants to know what Slofeld's plan is, so you've been dispatched to find out!
Setting sail on the harbor ship brings you to the hidden cove. Make your way into the Sirens' Grotto and through the underwater cave system to infiltrate the temple.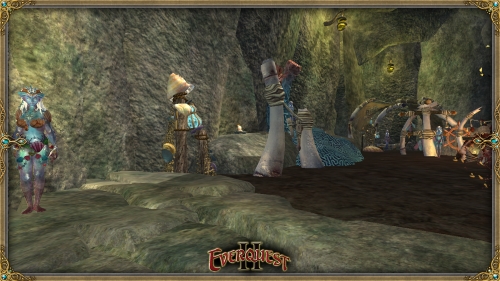 Once inside the Central Hall, you'll discover passages that lead you to other areas of the temple. You'll need to explore each room to identify clues and unravel the mystery!
Make your way past gossiping guards along the way to enter each of the chambers, but try not to be apprehended!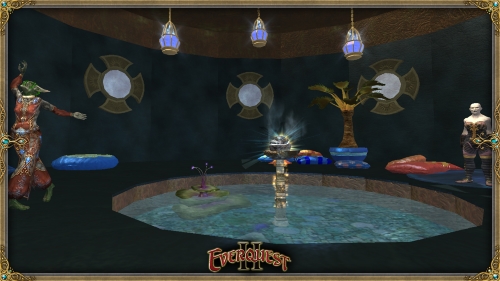 Will you be able to solve the mystery? This puzzle home is packed with tons of decorating details to enjoy along the way. Take a look at this thread for more information and make sure you stop by the Splitpaw server for a visit to experience this adventure first hand!
We thoroughly enjoyed visiting each of these very different Vale of Halfpint Delight homes! Each of these homes will be being moved into the Dev Picks category on the Housing Leaderboards. Do you have a home you'd like to submit to potentially be featured as a Dev Pick property? Please share your creations in the Norrathian Homeshow forums to make sure we see it! Be sure to include the property location and any screenshots you might have that showcase your home.
Are you inspired to try your hand at decorating your own Vale of Halfpint Delight home? You can find this prestige home available in the Marketplace for 1350SC. Have you already decorated a Vale? We'd love to see what you've created!