On Tuesday, July 23, 2013, the next Game Update, Darkness Dawns, will launch in EverQuest II! If you read Holly "Windstalker" Longdale's Producer's Letter and Follow-Up Note, you probably have an idea of what to expect next week. For those of you who may have missed it, here's a quick rundown of some of the features you can expect with Game Update 67:
Fabled Dungeons - new high-level versions of old favorite dungeons
Character Advancement Templates (CATs) - a way to build and save templates for spending Alternate Ability and Prestige Ability points
New Contested Avatar Raids (3) - contested avatars in the overlands
Arena of the Gods - a raid instance allowing 24 players to challenge any of 9 avatars in-game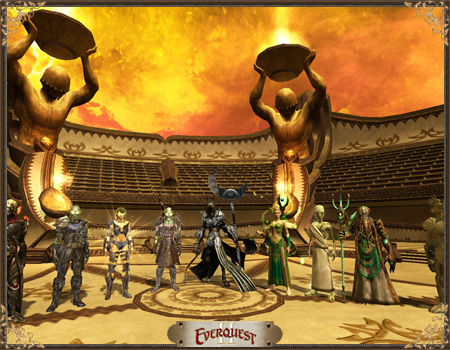 Tradeskill & PvP - new high-end tradeskill apprentice goodies and PvP rewards
Daily Objectives - a system where players can earn tokens to spend on unique and useful loot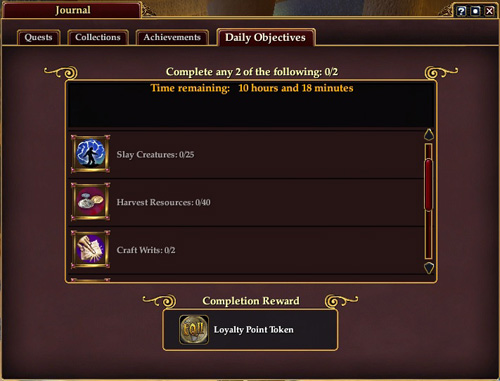 Personal Depots - lots of storage for harvested, crafted, and other items
The storyline of Darkness Dawns picks up where Scars of the Awakened leaves off. Haven't finished Scars of the Awakened yet? This weekend is the perfect time! Until Sunday, July 21 at 11:59 pm PDT, you can earn Double Experience in EverQuest II! Also, if you're a gold member, make sure you're using your Gold Rush buff for even more boosts.
If you want to do some final testing on Darkness Dawns before it hits live, you can copy your character over to the Beta server and check out the content! If you haven't copied a character to Beta, you can follow these instructions.
If you're testing out the new features, make sure you leave feedback for our Developers in our In Testing & Test Server Updates subforum.
Best of luck on your adventures, Norrathians, as you prepare for Darkness Dawns!