It's the time of year for tricksters to rejoice as frivolity abounds across Norrath. Why, it's time to celebrate Bristlebane Day! Named in honor of Fizzlethorpe Bristlebane, the King of Thieves, the Grand Prankster himself, Bristlebane Day is a holiday that celebrates all sorts of mischief and magic. How will you celebrate this, the silliest of all Norrathian holidays?
New Collection & Quest for 2016:
Collection – Prankster's Piece of the Pie
What a delectable and delicious collection! Throughout the Enchanted Lands and Sinking Sands, and within A Sinister Place in the Emerald Jungle and Gnoggin's Hidden Cove, keep your eyes on the pies…nope, that's not a typo. You're looking for a sweet, shiny treat! Find all the slices that make up this collection and you will be handsomely rewarded.
Quest – Rescuing the Princess – A Bristlebane Tale
All great tricksters are great storytellers, and the Grand Prankster himself is no exception! With this new quest, Bristlebane has a story he wants to tell you. A story with some very famous faces in it! To begin, speak with the Grand Prankster (he's usually hanging around outside all the player cities) and make sure you have your Tin Metal Protection ready, because you're headed to A Sinister Place in the Emerald Jungle! This special seasonal quest can be completed once annually, so upon completion, choose your reward wisely.
New Merchant & Tradeskill Items for 2016:
Tradeskillers can rejoice in purchasing "Perfectly Serious Items to Craft VII" and heading off to the Jester's Garden to gather all the necessary harvestables to set themselves to work.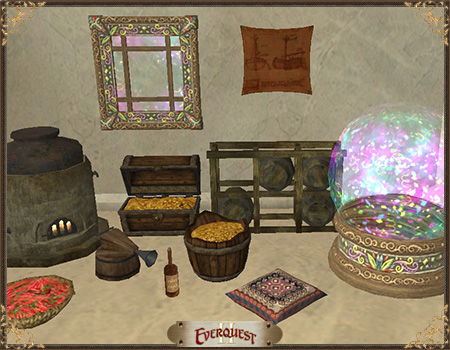 But the Bristlebane Day merchants aren't without their own fair wares to share! If you're in search of Patchcraft Plushies or perhaps a Prankster's Crown, these merchants have them: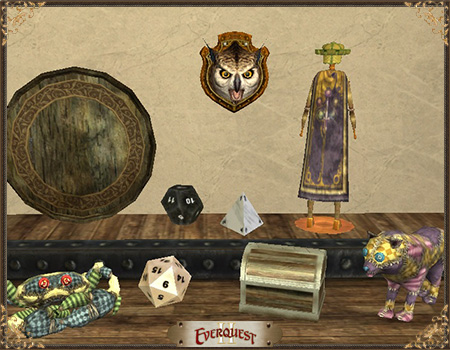 And of course, memorable merriment from years past will also be returning, including achievements, quests, and peculiar patchcrafts!
There will likely be some new Marketplace items especially for Bristlebane Day, but the Grand Prankster simply refuses to tell us when they'll be arriving! Keep checking the Marketplace (and, out of game, follow us on Twitter and Facebook for updates).
Residents of Stormhold & Deathtoll (TLE Servers):
Enjoy Bristlebane Day-themed mischief and merriment by visiting the Gigglegibber goblin holiday merchant in Freeport and the Qeynos Capital District.
Be you a jester, a thief, a prankster, a trickster, or just an innocent Norrathian who stumbled into this zany holiday, enjoy these festivities from Friday, March 25, 2016 through Thursday, April 7, 2016 @ 11:59PM PDT!