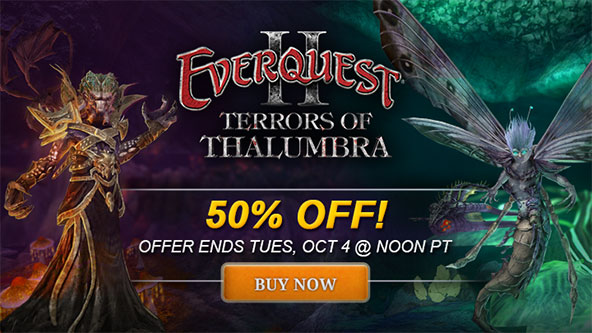 Between 12PM PT on Thursday, September 1, 2016 and 12PM PT on Tuesday, October 4, 2016, expansions will be available to players for 50% off, including all released versions and upgrades!
Are you an All Access Member? You'll receive an additional 10% off expansions during the sale!
Don't miss your chance to get huge discounts on the Premium or Collector's Edition of EverQuest II: Terrors of Thalumbra. The unique bonus items that come with EverQuest II: Terrors of Thalumbra won't be available with an expansion purchase once pre-orders begin for our next expansion!
Not an All Access member yet? With bonuses, discounts, access to new content, and more, there's never been a better time to join!