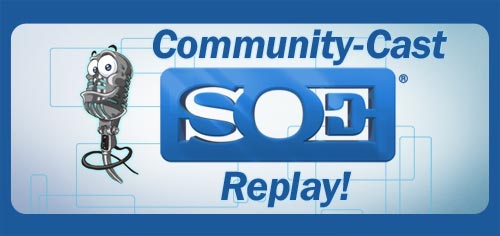 Live game play, news, and more were featured in our first episode of the SOE Community-Cast! RadarX, Luperza, and Piestro take PlanetSide 2 for a spin; get details on new features coming to the game.
Then, during the Ask the Audience, they tell us what the PlanetSide 2 community had to say when asked "What's your favorite role and why?"
Don't miss out on the fun. Watch the video on our Community Site, or catch it on YouTube or on Twitch TV. (originally aired on 5/16/13)
Catch our next episode on May 29, 2013 at 4 PM Pacific Time!