This week we have two new items available for purchase in the EQII Marketplace!
Halfpint Delight Door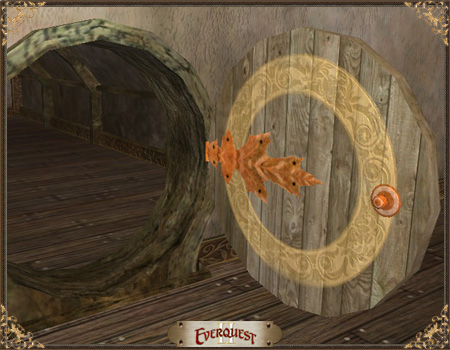 If you are only a halfpint tall, you will delight at the sight of this new door for your in-game home! Praise Bristlebane and add this to your home today! This item designed by Player Studio artist Jerry Dechant can be yours for only 350 SC.
Scarlet Privateer's Backpack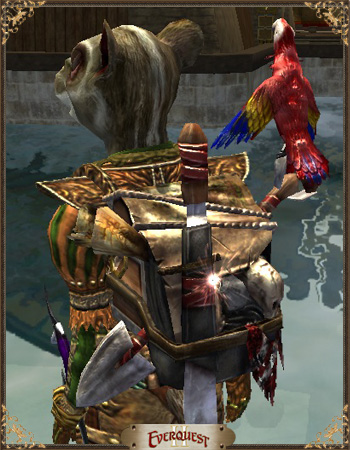 Buccaneers and privateers won't want to miss out on representing the pirate lifestyle wherever they adventure in Norrath. Shiver my timbers! This backpack even has a parrot to hang out in your general shoulder area! Scarlet Privateer's Backpack can be yours for 600 SC.
Check back weekly, because we always have new additions to the Marketplace to help improve your play experience.
Need Station Cash? Visit the Station Cash page for information and learn how you can purchase SC online or from a retailer near you.