By: Ry "Roshen" Schueller
If you were on the fence about picking up a Founder's Pack for EQN Landmark, we're adding an extra gift to sweeten the deal for our established EverQuest and EverQuest II players that decide to be Settlers, Explorers or Trailblazers.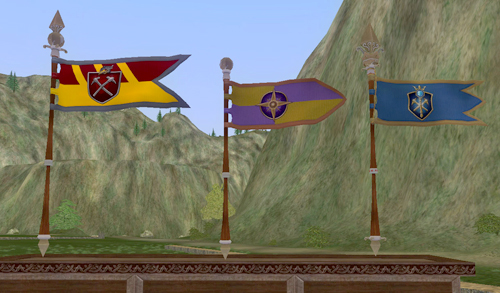 EQN Landmark Flags in EverQuest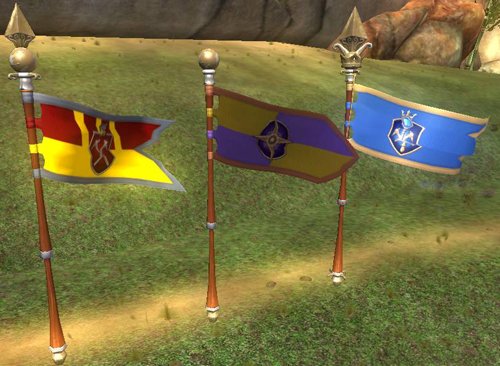 EQN Landmark Flags in EverQuest II
Check out the Marketplace in-game starting today. If you go to the "EQN Landmark" tab, you'll come across these sweet flags that you can either place in your in-game home, or carry along with you during your adventures in Norrath. These flags are free in the Marketplace for players that are EQN Landmark Founders.
Don't worry if you've already become an EQN Landmark Founder. Regardless of the time you purchased your Founder's Pack, these gifts will be available for you in-game. Just go to the Marketplace to claim the flag(s) for the tiers you've unlocked on your account. Each tier (Settler, Explorer and Trailblazer) includes all of the items from the previous tiers, including these flags inside of EverQuest and EverQuest II.
Where to find these in the EverQuest Marketplace.
Where to find these in the EverQuest II Marketplace.
If you are not already an EQN Landmark Founder, it's not too late! For more information or to buy your own EverQuest Next Landmark Founders Pack, see the page here.
Plant Your Flag. First.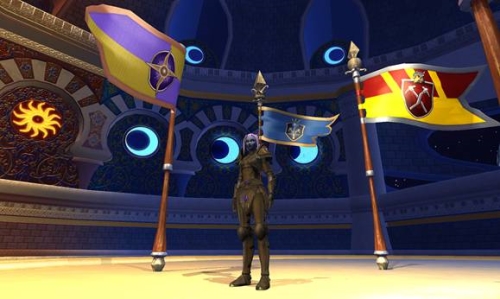 Tis The Season For Gifting!
Just unveiled today! Now you are able to gift a Founder's Pack to a friend. By gifting a Trailblazer or Explorer Pack to your friends, they will be able to get ALPHA access and become one of the first people to see Landmark.
Founder's Packs make great gifts and you'll want friends to help you build and explore as you make your mark in EQN Landmark.