By: Erin Oakley
Hidden high in the majestic trees of the Greater Faydark, the city of Kelethin is home to the good Fae of Norrath. The Far Seas Trading Company has returned to this forest retreat to bring their exotic goods to citizens and visitors alike!
Far Seas Requisition Quests:
Report to Far Seas Quartermaster Kella Swampfoot for delivery, gathering, and crafting tasks. She'll pay you for your work in City Tokens, which can be used to purchase exclusive City Festival merchandise!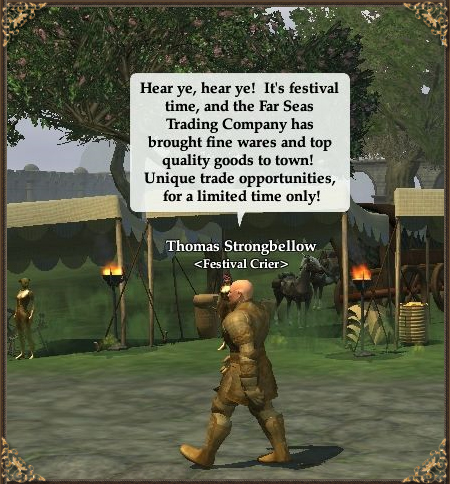 Local Specialties:
Merchant Chris Weathers has procured furnishings fit for a Fae! In addition to nature-inspired house items, you'll find polished wood building materials that would look great in any home.
Collections Quest:
Find all the special festival collectibles and you'll receive an official Kelethin mailbox that's perfect for adding to your new Fae decor.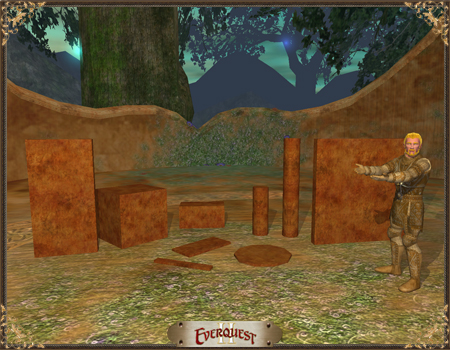 Aether Races:
Be sure to visit the special festival Aether Racetrack! If you can clear the course within 95 seconds, you'll earn the "Bixie Barnstormer" title!
The Far Seas Trading Company will only be in the city from February 1st through the 7th, so make sure you visit Kelethin soon! (Just watch out for those platforms… that first step is a long way down.)
For a full guide to the festival, be sure to visit the EQ2i wikia page, or the EQ2 Traders fansite.