With Legends of Norrath Set 14: Fall of the Estarim set to launch on April 17, 2012, it's high time to show off some of the loot! As this set wraps up the saga of the Estarim and their association with the Dragonbrood Anarchs, you'll notice a lot of items branded to that family.
So without further ado, let's jump in, starting with EverQuest!
EverQuest
By Robyn "Naylie" Vallee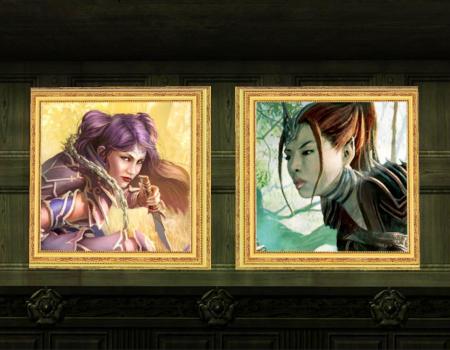 The new iksar skeleton illusion added with Fall of the Estarim set is so awesome that you may just lose your head over it!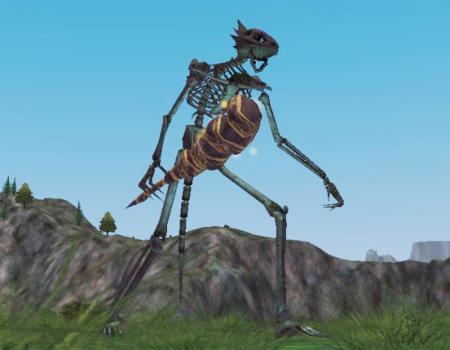 We hear that Balebri's Club is good for keeping wayward skeletons in line, and your group members will be envious of this weapon ornamentation!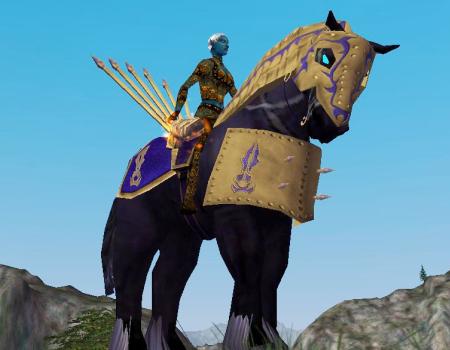 Need a trusty steed to keep up to speed? Four new horse mounts have been added with the Fall of the Estarim set, with varying degrees of fancy barding to suit your taste.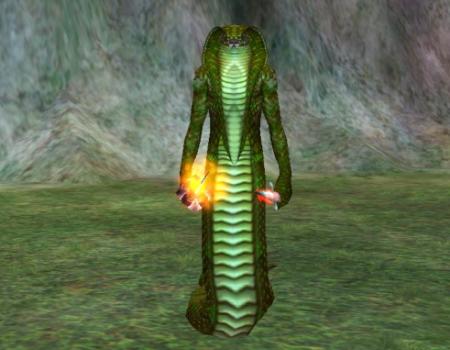 Feeling a little lonely? Did your last group complain that your giggle-head scared off all of the creatures? Then hire the new Shissar mercenary! Known to be a little shy, the Shissar will work hard for you seek out their company.
Now let me turn this article over to Piestro, so he can give a short overview of the EQII loot available in this set!
EverQuest II
By Eric "Piestro" Cleaver
You'll get fired up with all the new loot available in Fall of the Estarim. The Lavawalker's Stallion's smoking mane and smoldering breath will help heat things up fast!
If you need some relief from the heat, the Glacial Flight Wings will keep you looking cool as you soar the skies of Norrath. You'll be cold as ice wearing these wings!
The Sleepless Researcher illusion grants the guise of those dedicated to dark research even past the point of their own demise. Take on the appearance of an Erudite Lich and spend your waking nights studying your favorite tomes and grimoires!
Looking for something to wear to your next soiree? The High Elf Noble's Robe Crate is the height of fashion at all of the best parties this spring. Whether you're traveling down a red carpet or vacationing in the south of Faydwer, gold and blue is the new black!
A Note On Rarity in LoN
We've made some changes to the loot distribution in Fall of the Estarim that we know you'll like. We increased the distribution so that you will see loot in packs more frequently with this update, and we've also increased the frequency of the high end loot! Your chances are better than they've ever been!
We hope you've enjoyed this brief glimpse into the loot of Fall of the Estarim and can't wait to see your reaction to these items and the new card set, coming April 17, 2012. Be sure to stop by and talk about it with us!