In addition to the items made by Norrath's amazing and friendly crafters (available through trades and the in-game broker), the EQII in-game Marketplace is an integrated store where you can purchase an assortment of services, items, and features with Station Cash, to enhance your gameplay experience. Appearance armor, mounts, prestige homes, and server transfer tokens are just some of the items available.
New items are added to the Marketplace weekly. Here's a look at the latest additions:
Silverstrike Serpent Dagger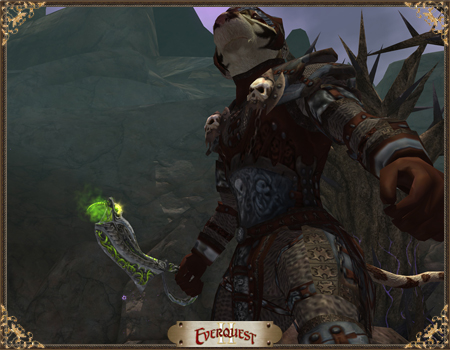 Inspired by one of the most venomous of snakes, the Silverstrike Serpent dagger makes a bold statement about your character. Not just for Assassins, this elegant appearance weapon will appeal to anyone seeking a unique look. You'll just love flashing this one out in a fight!
Canopy Beds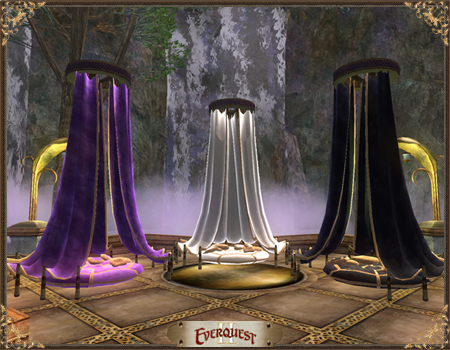 Nothing quite says luxury like a canopied bed, available in several varieties. Take a look at all the posh options: Luxurious, Shadowed, and Pristine, then pick the perfect bed to match your home décor.