In celebration of Bristlebane's most sacred day, we've got some fantastic items available on the Marketplace. Available from April 1, 2012 to April 12, 2012 we have some unique offerings to appeal to any sort of devotee of Bristlebane.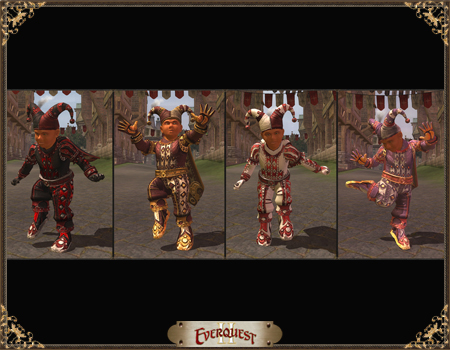 The Bristlebane's Courier outfit is available in 4 different color combinations, and provides a bit of levity that can transform any group from drab to fab! Be the life of the party, but only if you grab one (or all) before April 12!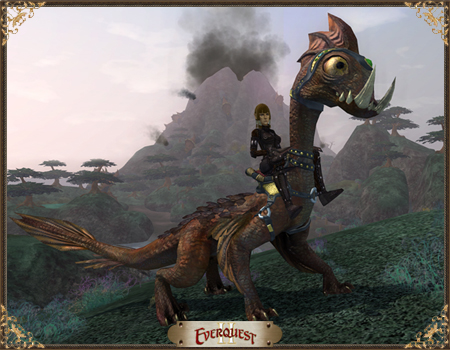 Sail through the skies on the wings of laughter. The Prankster's Skystrider mount lends its distinctive appearance to your travels around Norrath, always keeping an eye out for trouble. Also available for a limited time, if you don't pick one up the joke is on you!