Go the urge to Spring clean your Norrathian home? Looking to try out a new style of decorating? Hoping to participate in the upcoming Player Studio housing category? This sale is perfect for you!
Red Velvet Home Collection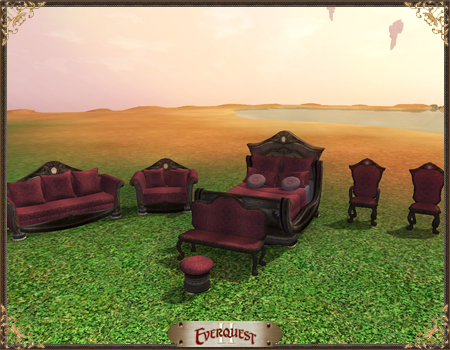 From 12:00 pm (noon) PDT* on Friday, March 22nd through 12:00 pm (noon) PDT* on Thursday, March 28th, all decorating items will be at least 50% off! In addition, there will also be a 33% discount on Prestige Houses!.
Galleon of Dreams (Prestige Home)
So whether you're a seasoned decorator with massive homes in every city, or you've just discovered your first apartment in New Halas or Neriak, log in and take advantage of this awesome sale!
Note: Lush plants released on the Marketplace earlier this week will not be discounted. In consideration of our player studio creators, player studio items will also be excluded from this sale