Though you may be dizzy from a week of brew sampling across Norrath, there's still a week of celebrations to be had in the Bar of Brell! Luckily, Player Studio artist Eden Evergreen has designed a stunning gold and green cloak that will compliment any nature-lover's outfit throughout Brewday and beyond!
Noble's Leaf Tapestry Cape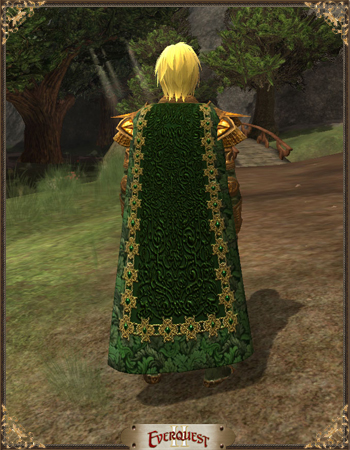 If you're interested in participating in Player Studio and having an impact on the world of Norrath, make sure you visit the Player Studio forums to speak with other artists, and check out the Player Studio site for more information on submitting your own creations! In EverQuest II, we're now accepting cloaks, house items, weapons, shields, and hairstyles for humans and elves!
In addition to Eden Evergreen's creation, you can also find these new items available in the Marketplace today:
This Sanguine Runed Blade appearance weapon seems to drip with the blood of your foes from the tip of the hilt to the red glow emanating from the guard, and all the way down to its sharp, blood-jeweled point.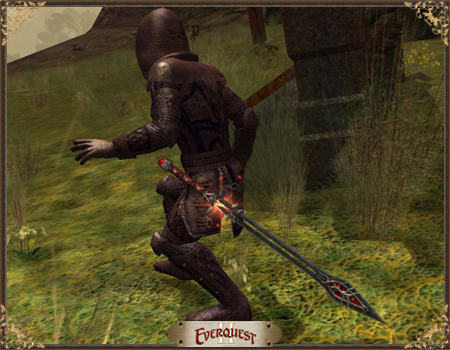 Others will be green with envy when they catch sight of the glow from the headpiece and the stylish design on your new Green Dreamweave Cloak.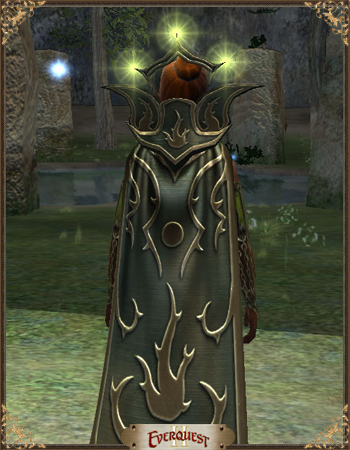 As Brewday revelry continues across Norrath, remember to check out the Sale category for special discounts on holiday and other older items.