Whether you're just swinging by The Bar of Brell or getting ready for The Great Brewday Pub Crawl, Player Studio Artists Stormyheavens E'Clipse and Lyranny have created cloaks perfectly suited to your barroom Brewday pursuits!
Luck of the Clover (by Stormyheavens E'Clipse)

Cloak of Good Fortune (by Lyranny)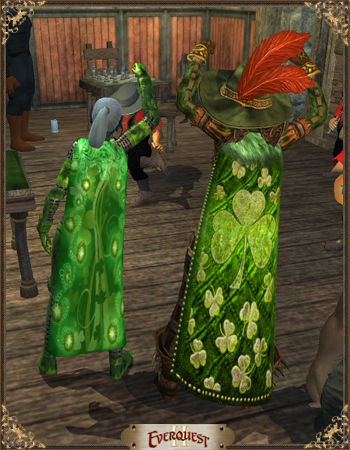 If you're inclined to kill a few monsters before attending Brewday celebrations, you'll want this cloak by Vandrago:
Cloak of the Dragon Slayer (by Vandrago)
Do you want to create something that can be a part of another Norrathian's in-game wardrobe? Perhaps you'd like to impact the ever-changing housing décor of your fellow adventurers? Player Studio provides artists exactly that opportunity! Available in EverQuest II, as well as EverQuest and Free Realms, Player Studio gives you the chance to share your artistic talents and leave a permanent mark on the game worlds you love to inhabit. For more information about Player Studio, click here!
In addition to these new Player Studio items available today, you can also get in the Brewday spirit with a number of other items to dress up your house in honor of this celebration!
Brewer's Bundle
(includes Cultivated Hops Vine, Spreading Grape Vine, and Climbing Grape Vine, also sold individually)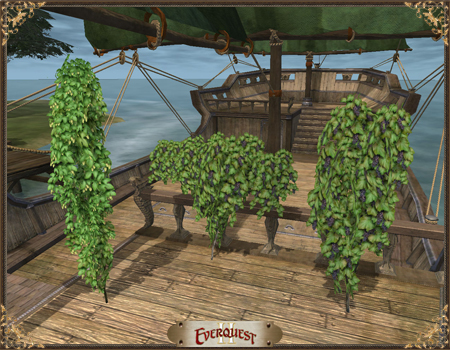 Brewmaster's Ship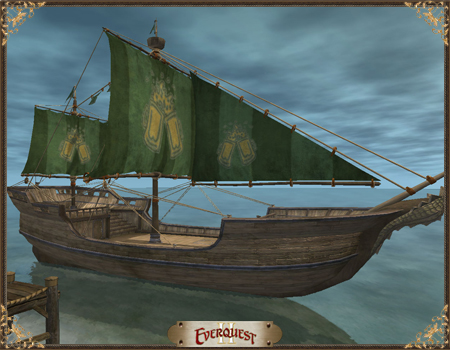 Hanging Clover Garland
Festive Clover Cordon (Sold Separately)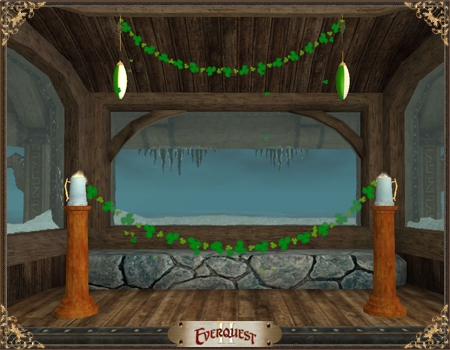 Also, remember to check out the Sale category for special discounts on older items, including the Brewmaster's Furniture Essentials and more!