Four new cloaks by Lyranny are now available in the Marketplace!
Halasian Wolfskin Cloak (Top Left)
Erollisi Courter's Cloak (Top Right)
Golden Sun Cloak (Bottom Left)
Halasian Loyalist's Cloak (Bottom Right)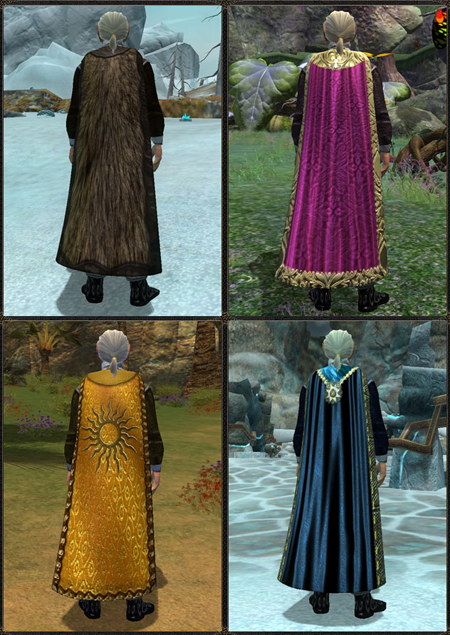 Do you want to create something that can be a part of another Norrathian's in-game wardrobe? Perhaps you'd like to impact the ever-changing housing décor of your fellow adventurers? Player Studio provides artists exactly that opportunity! Available in EverQuest II, as well as EverQuest and Free Realms, Player Studio gives you the chance to share your artistic talents and leave a permanent mark on the game worlds you love to inhabit. For more information about Player Studio, click here!
In addition to these new Player Studio items available today, you can also get your hands on the Crimson Magus Collection and the Prowler Family!
Crimson Magus Collection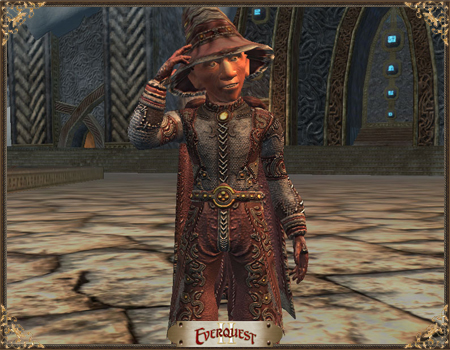 This clothing collection will have you looking sharp from the top of your head to the tips of your toes!
Prowler Family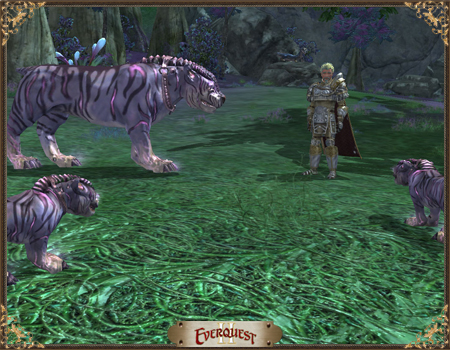 A mama never strays far from her cubs, which is why this family of cosmetic pets comes as a set of three!
All of these items are available now! And remember, if you're looking for a great deal on some of your favorite older items, check out the Sale category!