There are many ways to acquire new items in EverQuest II. From questing to trading to purchasing through the broker, it's easy to outfit yourself and your home! You can also purchase appearance armor, mounts, prestige homes, and other items and services using Station Cash in the EQII in-game Marketplace.
All across Norrath, love is in the air as Erollisi Day celebrations have begun! To celebrate this heartwarming holiday, today's marketplace features a number of exciting new items designed to either let your love shine brightly or let your dark disdain for hearts and flowers come out – it's your choice!
Sparkling Diamond Ring, Sparkling Ruby Ring, Solid Gold Band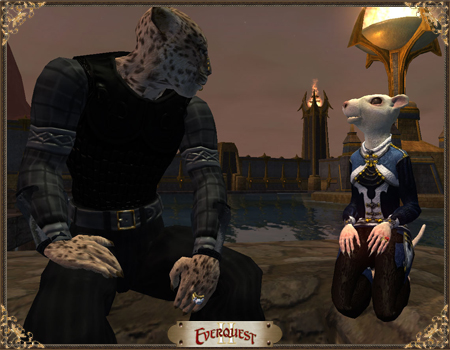 Show your character's commitment to his or her mate with these new rings. Now you'll know who's taken before you "/flirt" in the lobby of the Lion's Mane Inn! (Solid Gold Band not pictured)
Black Formal Attire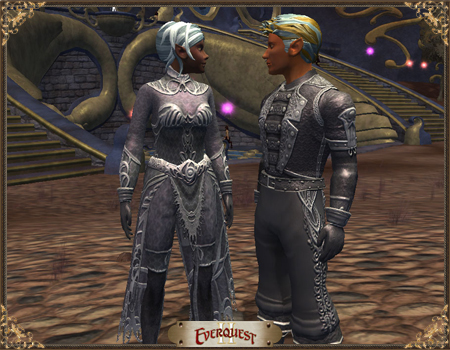 Is the white too delicate for your evening event in Neriak? Perhaps the Black Formal Attire is best suited for you!
Erollisi Day Bundles: Cushions, Petals, and Flowers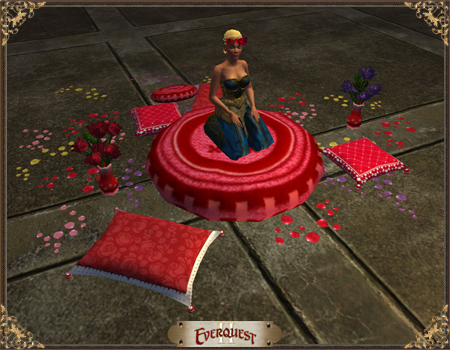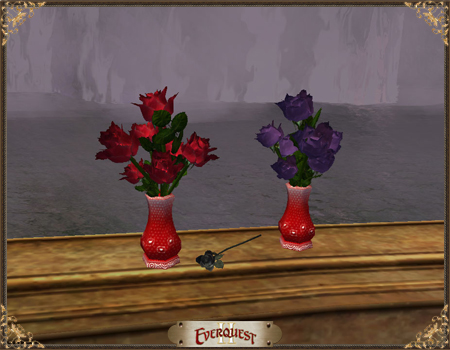 Love is all around the cities, so let it spill into your home as well! Celebrate the Goddess Erollisi Marr with these décor items, which are available a la carte or bundled together. Erollisi Day Cushions Bundle includes 1 Romantic Cushion Group, 1 Romantic Round Pillow, 1 Romantic Sham, and 1 Romantic Cushion. Erollisi Day Petals Bundle includes 5 Strewn Yellow Petals, 5 Strewn Scarlet Petals, 5 Strewn Purple Petals, and 5 Strewn Pink Petals.Erollisi Day Flowers Bundle includes 3 Romantic Scarlet Roses, 3 Romantic Purple Roses, and 3 Forlorn Roses.
Red Formal Attire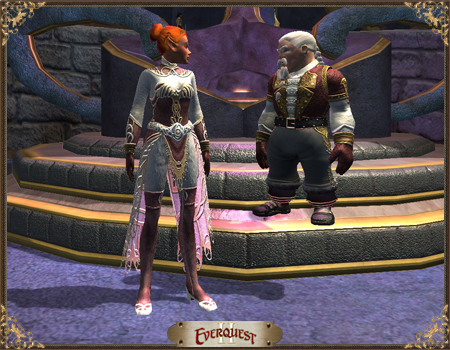 If you want to stand out at your formal affair, you'll need something stunning and unexpected. What better than this Red Formal Attire?
Despairing Heart Window, Intricate Red Rug, and Adoring Heart Window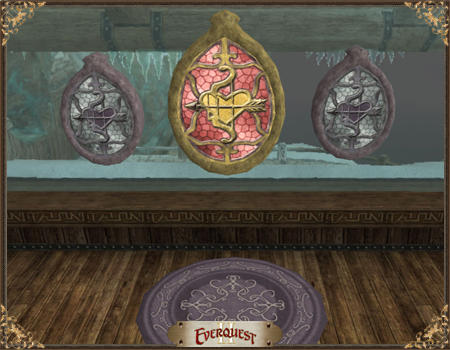 If you're looking for home goods rather than simple decorations, these new windows and rug can keep the Norrathian Goddess of Love and the Hunt present all year long!
Previous Erollisi Bundles Returning for 2013!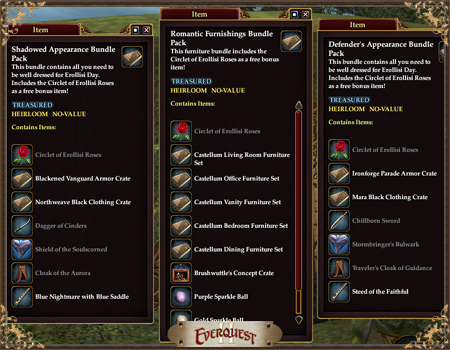 Three bundle favorites from past Erollisi Days are available once again!
These items – and more that are not pictured! – are available now, just in time for the start of Erollisi Day! And remember, if you're looking for a great deal on some of your favorite older items, check out the Sale category! Even if you're glowing with romance this season, you may find some items to suit your dark and dour mood, like the Circlet of Deathly Daisies or the Little Black Rain Cloud: