The lights, baubles, and presents from Frostfell have been packed away and Norrathians' hearts are filling up with love and passion. It's time for Erollisi Day! Erollisi Day is a worldwide holiday that originated with the Sentries of Erollisi, a sect of faithful devotees of the goddess of love, Erollisi Marr.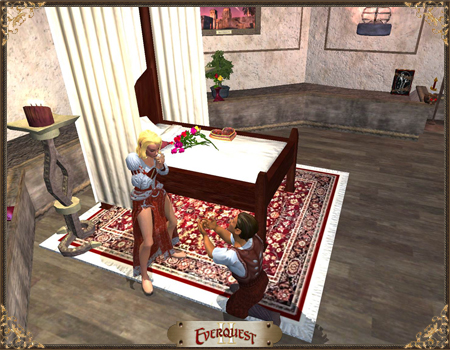 Lovers and the often infatuated are encouraged to visit Antonica, Commonlands, and the cities of Qeynos and Freeport to participate in contests and quests. In New Halas the Swornlove siblings and several Sisters of Erollisi are looking for help in fulfilling the call of love.
New for 2013:

9 New Holiday Acheivements!

Rose-Tinted Obsession
Lovely Lacquer
Cherished Confections
On Wings of Love
A Rose by Any Other Name…
Make That A Bouquet
No Love Lost Here
A Sea of Roses
Romeo's Got Nothin' On Me

Steven, the merchant, is now selling the recipe scroll "Romantic Gifts to Craft VI"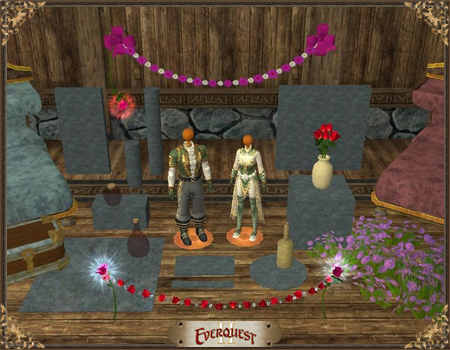 Douglas, the merchant, is selling 5 new items including a flying wing mount!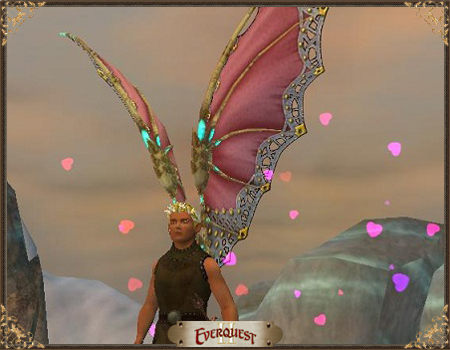 New reward choices have been added to repeatable holiday quests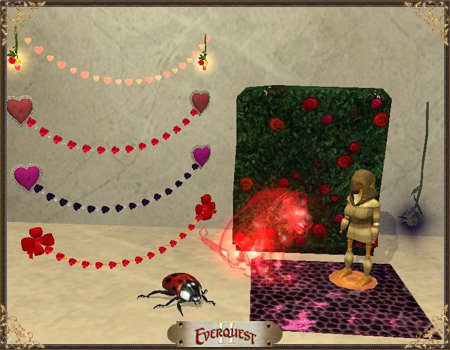 Returning Favorite Features
Love Loot! Find love notes and message candies when you kill mobs across Norrath. This love loot can be used in tradeskill recipes or traded for Erollisi Coin. Erollisi Coin is the holiday currency that several Erollisi merchants require for purchases.
Favorite Repeatable Quests, including "Love Lines" and "Find 'em a Find, Catch 'em a Catch"
The "Hearts a'Flutter" contests in Antonica and Commonlands
AND MORE!
Want to learn more about Erollisi Day? Take a look at some of the helpful guides available from our Fansites:
Make sure you also check out the in-game Marketplace for new and returning Erollisi Day items.
Don't miss your chance to share in the love! Erollisi Day takes place beginning at 12:01 am Pacific* on February 7, 2013 and ending at 11:59 pm Pacific* on February 20, 2013.
*Time Zone Converter