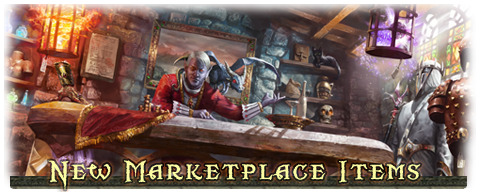 There are many ways to acquire new items in EverQuest II. From questing to trading to purchasing through the broker, it's easy to outfit yourself and your home! You can also purchase appearance armor, mounts, prestige homes, and other items and services using Station Cash in the EQII in-game Marketplace. Here's a look at this week's new additions:
Baby Dragon Plushie Pack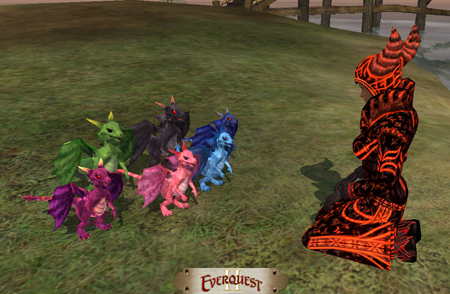 While these delightful baby beasts have been available individually in the Marketplace, here's your chance to add all six to your home at a discounted price! The Baby Dragon Plushie Pack includes one each of the Green, Black, Blue, Indigo, Pink, and Red baby dragons.
Soft Velvet Curtains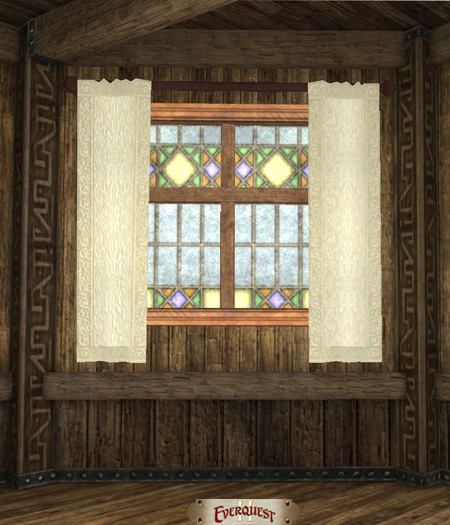 Are there times when you'd like to hide away from other adventurers on the streets of Qeynos? Or times when you'd like to welcome in the beaming morning light over Freeport? Now you can, with soft velvet curtains that open and close at your control! (You'll need to right click the curtains for the option to change the curtains' position.)
Cloak of Elegance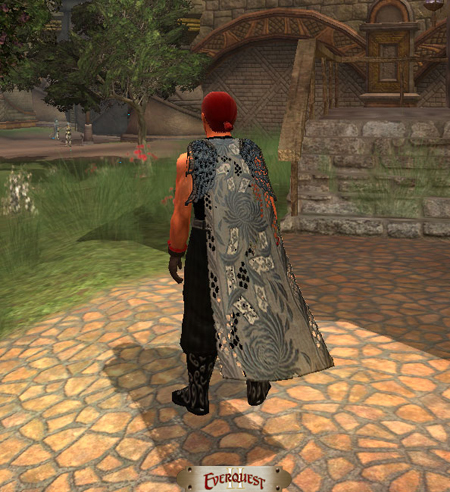 This Cloak of Elegance is perfectly balanced with light delicacy in structure, but a feeling of dark brooding in color. This lace cloak is the perfect addition to any outfit as Norrathians pack up their Frostfell décor and get ready for the season of love with the upcoming Erollisi Day!
And remember, if you're looking for a great deal on some of your favorite older items, check out the Sale category!