Ponygirl Curtis, leader of the guild "The Outsiders," has invited all players on the Butcherblock Server to a Frostfell Celebration!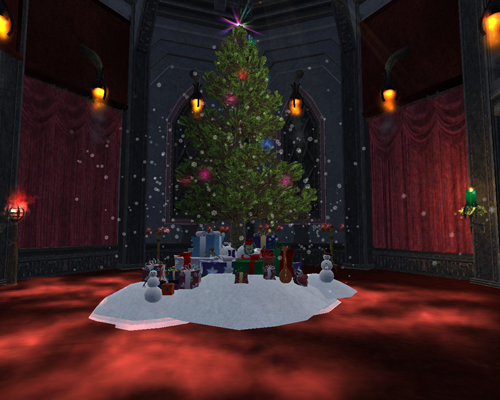 On Sunday, December 16th, 2012, the guild The Outsiders will be hosting a Frostfell event at their T2 Guild Hall in North Freeport! The event will begin at 12:00 pm Pacific* and will feature giveaways, door prizes, dueling contests, a scavenger hunt, and much more! If you're on the Butcherblock Server, be sure to stop by and join in the Frostfell fun!
Planning a player event? Want to get the word out? You can post the information in the Guide and Player Events section of the forums, or send a private message to Community Managers Dexella to help you get the word out!