In addition to the items made by Norrath's amazing and friendly crafters (available through trades and the in-game broker), you can purchase an assortment of services, items and features with Station Cash from the EQII in-game Marketplace, to enhance your gameplay experience. Appearance armor, mounts, prestige homes, and server transfer tokens are just some of the items available. New items are added to the Marketplace weekly!
Get in the Frostfell spirit this week with these fun seasonal decorations!
To start, deck the walls and ceilings with festive holly berry garlands!
Holly Wall Garland Hanging Holly Garland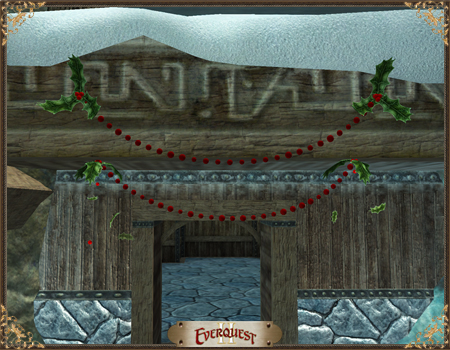 Then, whether inside or outside your house, add festive candy cane cordons in three different "flavors" of Frostfell!
Spearmint Cordon Peppermint Cordon Wintergreen Cordon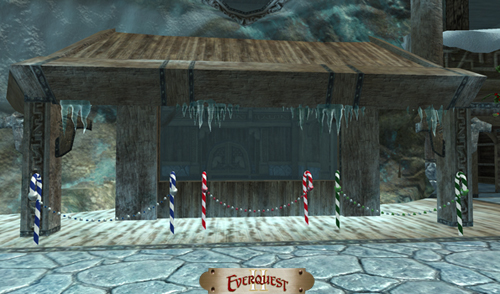 And if you want all this Frostfell fun to decorate with, check out the Frostfell Decoration Bundle, which includes both garlands and all three cordons!