In addition to the items made by Norrath's amazing and friendly crafters (available through trades and the in-game broker), you can purchase an assortment of services, items and features with Station Cash from the EQII in-game Marketplace, to enhance your gameplay experience. Appearance armor, mounts, prestige homes, and server transfer tokens are just some of the items available. New items are added to the Marketplace weekly!
Elegant Formal Wear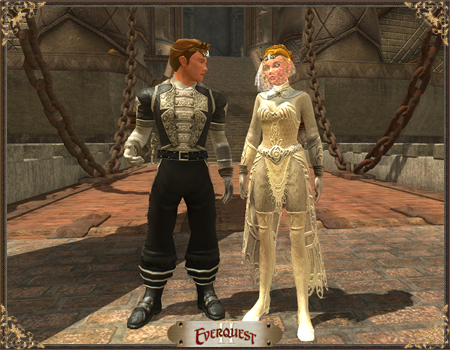 When life's special occasions come around, it's nice to look your best! Now, your elegant in-game affair can be complete with the perfect attire. The outfit varies by gender. Males have a strapping black and white tuxedo, and females have a stunning white embellished ensemble. And remember to complete your look with the Formal Headpiece (sold separately!)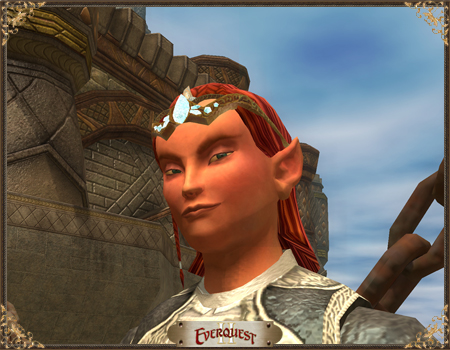 These headpieces make the perfect addition to complete the look! These also vary by gender: a circlet for males, and a circlet with veil for females.
Battlemage Flying Carpet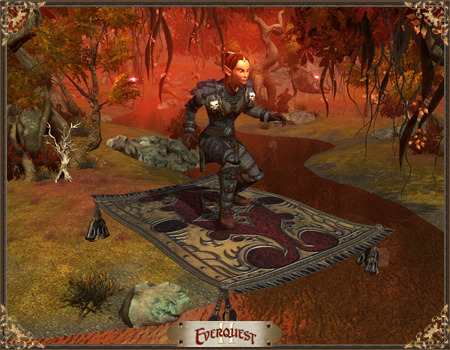 After the celebration ends, it's time to head back out on your adventures! It will be as though you're seeing a whole new world as you soar through the skies and discover enchanting views atop this new Battlemage Flying Carpet. Ideal for honeymooners and partygoers alike!