It's time to celebrate Oktoberfest in Norrath! The Community Team will be opening up the Community Lounge on Friday, October 5, for all citizens of Norrath to join in the festivities!
You can fish for wishes in the upstairs pool, purchase festive food and drink, or start a pillow fight. Free steins of Coldain Special Ale fill the tables, and a festival merchant wanders about peddling caps and cloaks for the celebration!
Portals to the lounge will be placed near the carpet at the docks in the Sinking Sands. The portals will be placed between 11:30 am – 1:30 pm PDT* and will remain open for 12 hours. Watch for a broadcast on your server** letting you know the portal is open!
Bring old friends and meet some new ones, or just stop by for the festive party favors. Make sure you make yourself at home for a bit - you never know who you might see hanging around the lounge!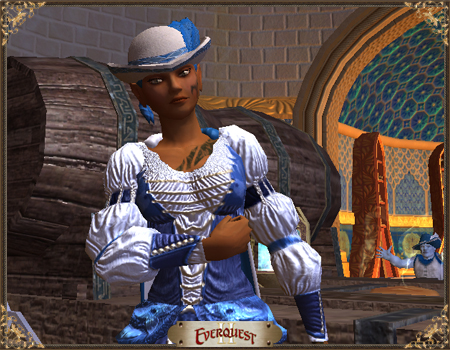 **Oktoberfest Celebration Portals will be placed on the following servers: Antonia Bayle, Butcherblock, Crushbone, Everfrost, Freeport, Guk, Nagafen, Oasis, Permafrost, Splitpaw, Storms, Unrest, Valor