After a long day of adventuring, Norrathians need a place to hang their hats, apprentices need creative workshops to tinker in, and guild mates need a warm fire to gather around after a raid. Thanks to the many crafting and decorating options available in EverQuest II, there are amazing player-created homes, guild halls, and dungeons in-game!
This week, we are sharing the creativity and innovation of Afista from the Crushbone server. The house is called "Tinkerbele's Cabin." This house is a complete transformation of the personal dojo!
Let's take a look at Afista's descriptions and images (note - to see larger images, click on each of the thumbnails):
This house originally started out as a personal dojo, but was completely transformed into a rustic log cabin. It's a small place, with just the necessities for a stay out in the deep forest.
Entering the cabin, a small kitchen and eating area to the left:
Another shot of the kitchen looking back towards the entry door: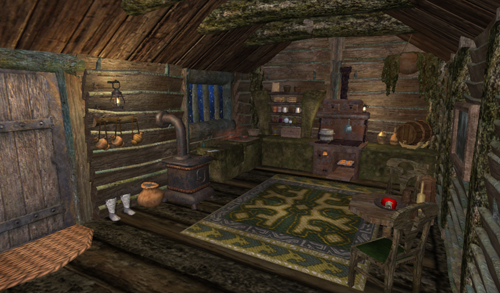 The other side of the entry has a small living room: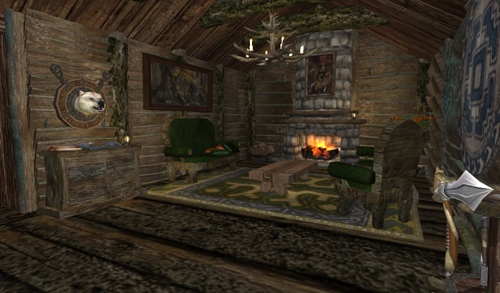 Another shot of the living room looking back towards the entry door: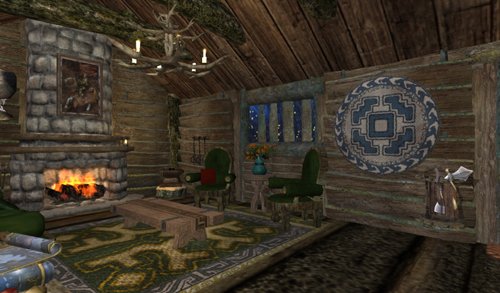 Crossing over the center threshold of the house, you enter a small workspace area facing a writing desk: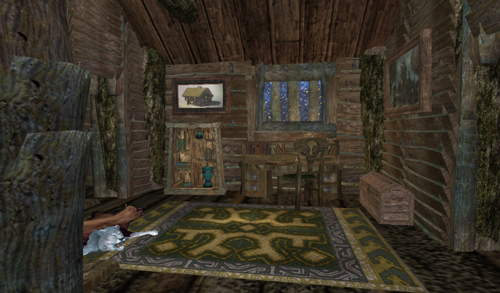 Looking back to the center doorway, you can see a worktable for building animal traps and drying pelts: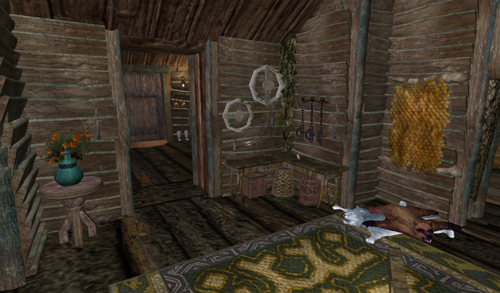 To the right of the workspace area is a small bedroom: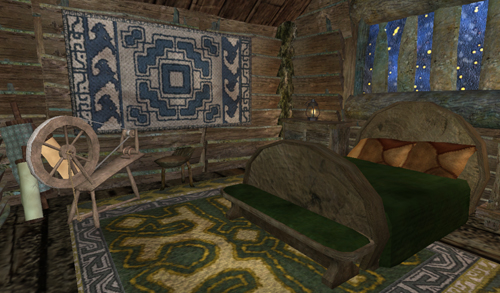 And to the other side of the work area is a bathroom:
Here is the other side of the bathroom with toilet and storage shelves: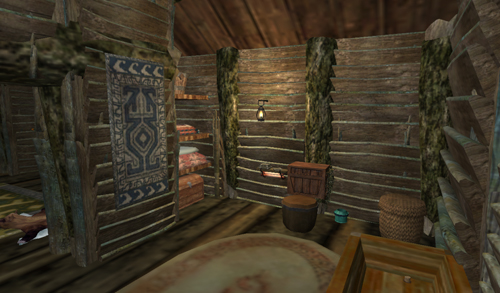 Thank you, Afista, for sharing your home!
Want to visit Tinkerbele's Cabin? You'll need to have a character on the Crushbone server! Click on "Housing Leaderboards" from the EQII Menu and select "Dev Picks."
If you'd like to have your home, dungeon, or guild hall considered for a future Norrathian Homeshow, send an e-mail to homeshow@soe.sony.com with the subject "EQII Norrathian Homeshow" and include your character and server name, the title of your home or dungeon, a general description, and up to 10 screenshots with captions.
See you next time on Norrathian Homeshow!