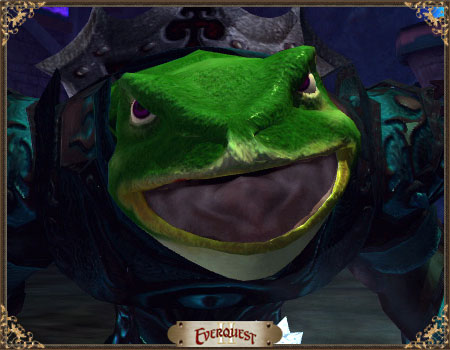 From revealing panels to the rocking pool party, SOE Live is the place to be this October, and you could win a free trip to join the SOE community in Las Vegas, Nevada!
How? By submitting a 30-second video to our SOEmote contest!
The assignment for the contest is this: create and submit an original 30-second video featuring EverQuest II's new SOEmote feature. The winning video will be shown during an EverQuest II panel and the creator of the video (YOU!) will receive hotel, roundtrip airfare, and tickets for two to SOE Live!
Now, you may be thinking "I really want that free trip to SOE Live in Vegas! But what should I make a video about?" Here is a small list of possible videos you could create for this contest:
Tell a story about your best EverQuest II memory
Sing an original song
Have a conversation with guild mates about the founding of your guild
Take us on a quick home or dungeon tour
Film yourself completing a quest
Explore an area of the game you've never been to and talk about your experience
Make a video during a special in game event, like the Neriak City Festival (Sept. 1-7)
Reenact a historical event
Parody something from popular culture
The sky is the limit! We want you to be creative with your use of this new feature. But remember – you've got to do it soon! The contest ends on Saturday, September 8th!
For submission requirements and full contest rules, click here.