This weekend only (August 17-19, 2012), take advantage of great discounts on mounts in EverQuest II. Whether you prefer to stride across the Commonlands on the back of a Blood Roan Stallion or take to the skies above Halas perched on an Iridescent Swiftwing, you can run, leap, glide, and fly in style and save some Station Cash too!
Here are just some of the mounts that will be available as part of the sale:
Traveler's Pack Horse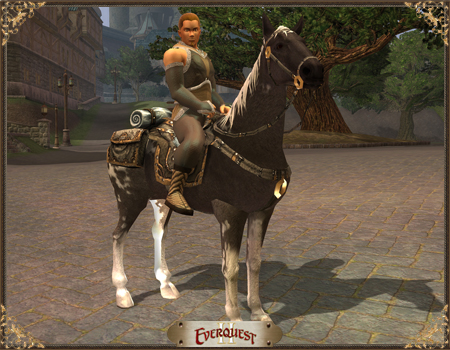 A horse is a horse, of course, but that doesn't mean there isn't something special about this Traveler's Pack Horse mount! Available to all adventurers, this noble steed increases your run speed by 135%. Perhaps you could name him "Ed."
Dark Treeglider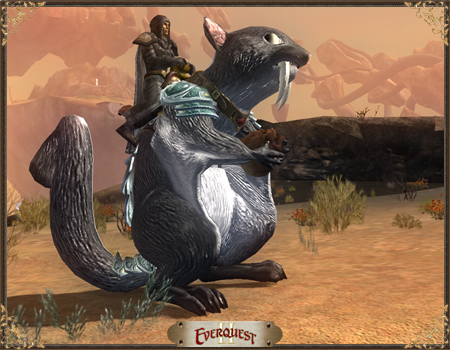 Available to adventurers level 60 and above, this Dark Treeglider may resemble a cute little squirrel, but don't let his looks fool you! He can increase your speed by up to 60% on the ground and over 200% for short air-gliding distances!
Crimson Nightmare Pegasus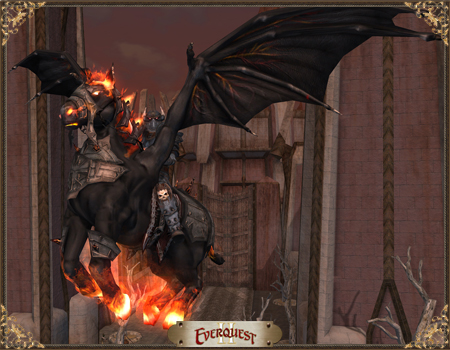 The Nights of the Dead are just around the corner. What a better way to frighten those on the ground in hostile cities than to take to the sky on the back of a Crimson Nightmare Pegasus? This flying mount is available to adventures level 85 and above.
Stop by the in-game Marketplace to see these and many more mounts on sale now! Give your character a great new way to travel across Norrath!
Note: The Qeynos Protector Pegasus, Freeport Guardian Pegasus, Dark Harbinger's Flight Wings, and the Spellweaver's Flying Carpet will not be included in this sale.