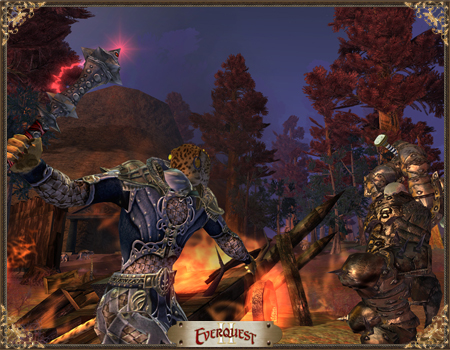 Open World PvP is about to become more unpredictable and more rewarding! Beginning at noon on Friday, August 3rd and lasting through midnight on Sunday, August 5th (PDT*), there will be an Open World PvP Bonus Event on the Nagafen (US) and Harla Dar (Russia) Servers.
Will you take on your foes alone? Or will you find a group to roam the lands of Norrath with? Whatever your choice, be on the lookout for extra tokens as all zones become hot zones, this weekend only!
Before you head into battle, make sure you read the advice from players and developers about PvP.