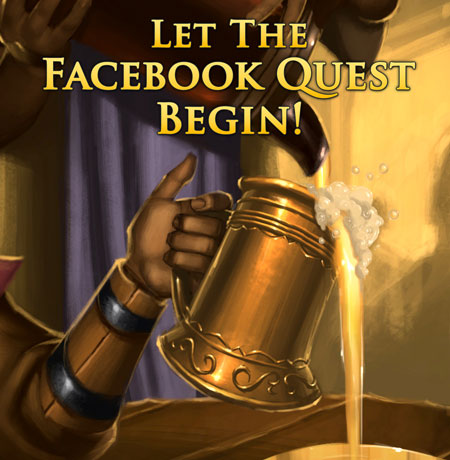 Are you ready for your next quest? EverQuest and EverQuest II are launching a whole new type of quest on Facebook!
Each month, (May – September), there will be quests issued to the EverQuest and EverQuest II communities in the mysterious realm of Facebook. At the end of the month, players of each game will be rewarded for successfully completed quests. Each month, we will give all active members of the community a reward in-game!
This month's quest is quite modest, one that we expect you will accomplish handily. The goal of this quest is to increase Facebook followers for EverQuest or EverQuest II respectively by 1,000. Starting on May 17, 2012 (at 10:00 am PST), we'll record the number of followers for each page. If, by June 17, 2012, your game's Facebook community has achieved the goal of 1,000 additional followers, we will award every player who has logged into that game since it went free-to-play with 500 Station Cash!
Future months' quests will follow a similar format, with each month having a different reward. The final month will be an all out battle between the EverQuest and EverQuest II communities! Whichever community has generated the most likes (proportionally to their Facebook followers at the start of the quests) between now and SOE Live (on Oct. 18, 2012) will be crowned the winner and receive a double experience weekend! Will you step up and help your community win?