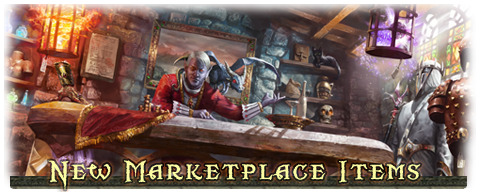 High Elf Heritage Armor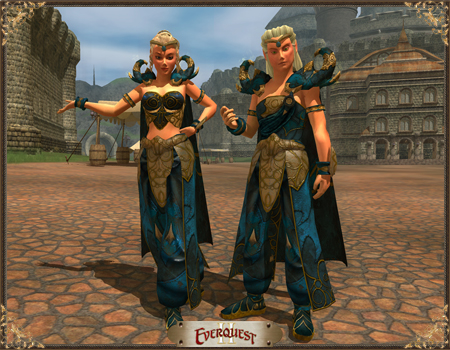 Celebrate your High Elf heritage (or appreciation!) with this gorgeous new set of armor, named in tribute to the brave Koada'Vie cavalry, brave defenders of Felwithe who turned the tide of battle in the War of the Fay. The set is Heirloom and comes complete with cloak, circlet, shoes, sleeves, tunic, leggings and cuffs. Priced at 1750 Station Cash, get yours today from the Marketplace!
Vengeance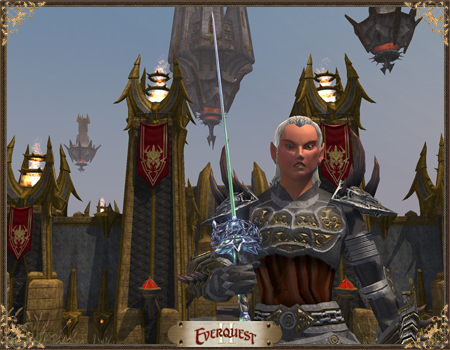 Dodge! Parry! Thrust! Vengeance is a new epee-style sword with a beautiful hand guard and very pointy tip. Enemies will cower when you draw this dual-wield piercing weapon! Holster one today for 400 Station Cash.
Mahogany Vanity Set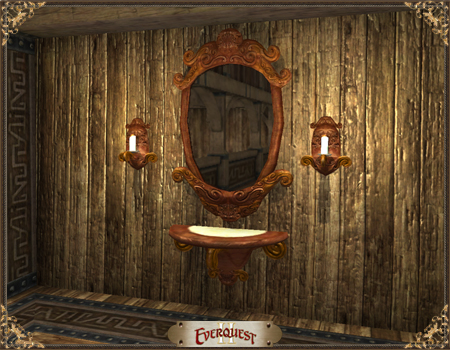 Mirror, mirror on the wall... Well, it may not talk, but this mirror set will certainly dress up your home! Available in the Marketplace for just 400 Station Cash, add the lovely mirror, shelf and two candleholders to your collection and never leave home with a misplaced hair again! This item may be placed in your home but may not be placed in a guild hall.
To buy these items and more using your Station Cash, just click the SC button in game, or type /marketplace in your chat window.
Need Station Cash? Visit the Station Cash page for information and learn how you can purchase SC online or from a retailer near you.