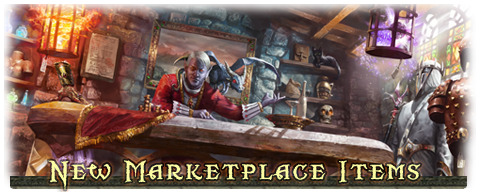 Misty Unicorn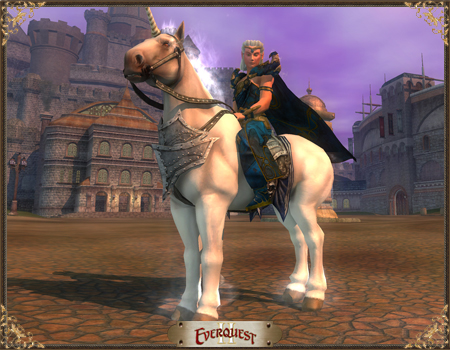 Ride in regal style with our all-new Misty Unicorn mount! It's a ground mount that can be used by adventurers or tradeskillers. It features a 135% increased ground speed. It also increases Disruption, Ministration, Ranged, Ordination, Slashing, Piercing, Aggression, Crushing, Focus and Subjugation of the caster by 5.0. Get your own Misty Unicorn mount for only 1950 Station Cash in the Marketplace!
Emerald Lichslayer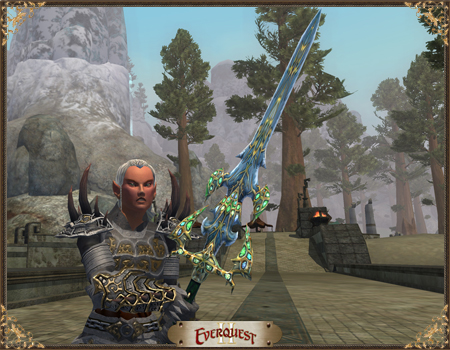 Don't get this thing near Lucan! It's a giant, Emerald Lichslayer sword! This appearance sword gives any noble knight a cutting edge. It's available in the Marketplace for only 500 Station Cash.
Stormcatcher's Weapon Home Display Crate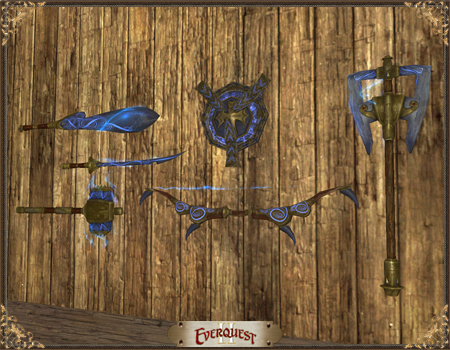 For those of you who wanted replicas of our Stormcatcher's Weapons - here they are! This set features a shield, blade, bow, greathammer, greatblade and blade. Get it in the Marketplace now for only 100 Station Cash. This set is only placeable in your own home or dungeon.
To buy these items and more using your Station Cash, just click the SC button in game, or type /marketplace in your chat window.
Need Station Cash? Visit the Station Cash page for information and learn how you can purchase SC online or from a retailer near you.