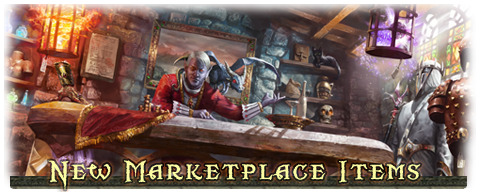 Lightning Wolf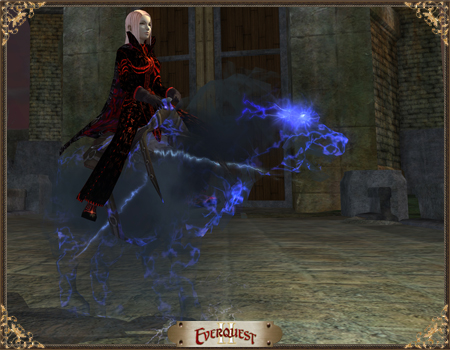 Make it storm with your very own Lightning Wolf! This ground mount increases your speed by 135% and increases Ordination, Subjugation, Ministration, Focus, Disruption, Aggression, Ranged, Crushing, Slashing and Piercing by 5.0. Get it now for 1,950 Station Cash!

Cloak of Dark Desires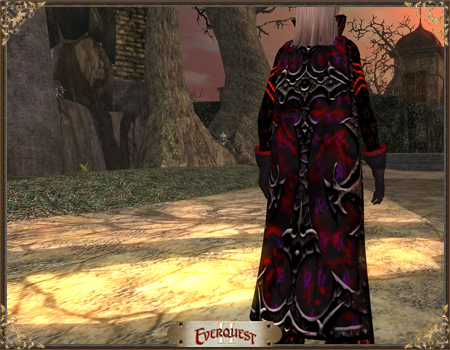 In time for Nights of the Dead - a fancy new cloak detailed with red, black, silver, and purple! It also gives the wearer the effect of Featherfall, which reduces maximum falling speed. Get the new Cloak of Dark Desires for only 700 Station Cash!

Skeletal Prowler Kitten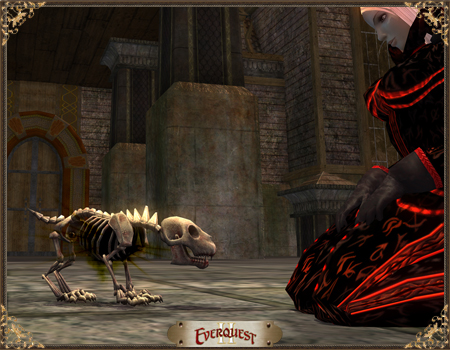 Also great for Nights of the Dead - your very own Skeletal Prowler Kitten! Get it in the Marketplace for 250 Station Cash.

Don't forget to check out Shady's Super Savings for discounts on best-selling Marketplace items: https://www.everquest2.com/news/imported-eq2-enus-4096! The sale lasts until Wednesday, October 26, 2011 at 10:00 AM PST. The items on sale include:
Blood Roan Stallion
Felwithe Mansion Deed of Ownership
Dark Pegasus
Incandescent Swiftwing
Barbarian Heritage Armor Crate
Ethereal, Sinister, and Skeletal prowlers
Blue Nightmare with Blue Saddle
Wings of the Fallen
To buy these items and more using your Station Cash, just click the SC button in game, or type /marketplace in your chat window.
Need Station Cash? Visit the Station Cash page for information and learn how you can purchase SC online or from a retailer near you.