Have you wanted to give EverQuest II a shot, but haven't been fully convinced? Or are you a former player wanting to see what has changed without the hassle of a commitment? Now is your chance! We've recently redesigned our trial program to make it super easy to get started and we're even giving you some sweet bonuses just for trying us out.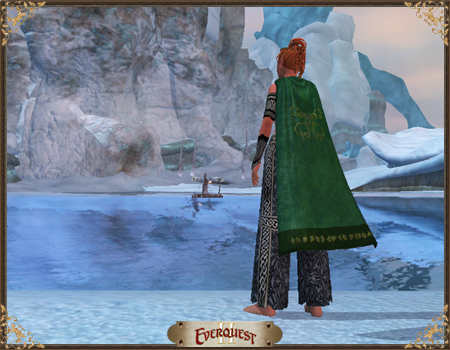 The new EverQuest II trial offers you:
Two Weeks of Free Game Time - 14 free days to play, explore, quest, and socialize on one of our popular subscription servers. There's no commitment as we don't ask for your credit card information. After your two weeks of free game time, simply sign up for a subscription of your choice that fits your budget. Don't forget to check out our All Access plans if you play more than one SOE game.
Jump into the Action with your Friends – Select any starting zone in Norrath and begin your adventure solo or with your friends.
Variety of Gameplay – There's something for all play styles in EverQuest II! Whether you prefer Player vs. Player (PvP) or traditional Player vs. Environment (PVE) gameplay, we have you covered! Participate in exciting raids, dungeons, PvP battlegrounds, decorate your own house, craft, socialize with friends, and more!
Loot! Loot! – We're giving you free stuff just for trying us out. You'll get your very own Superior Experience potion, which will help you level up at a fast pace. Once used, it will give you an experience gain of an additional 100% for Tradeskill, Combat, and Advancements for two hours. You will also get a Green Journeyman's Cloak (pictured above), which increases your speed by 25%.
Experience the Content – Enjoy the content from not only the base game, but also from the first seven expansions!
There has never been a better time to join EverQuest II! It's free for the first 14 days, there's no commitment, and you get free stuff. Come try it out and experience the legend unfold for a new hero – YOU!
Just go to http://everquest2.com/free_trial to get started.