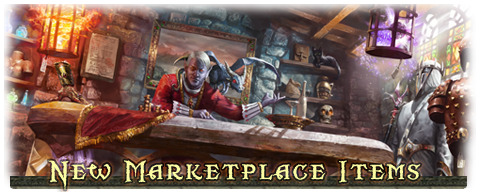 Pegasus Mounts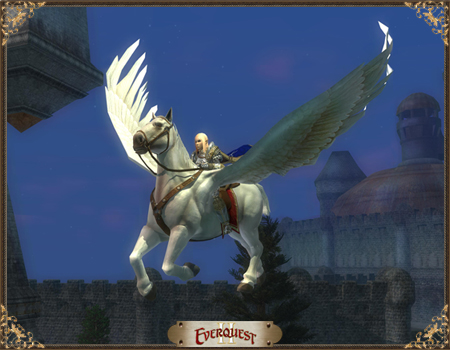 Pegasus and Dark Pegasus mounts are now available on the Marketplace! These mounts are available to adventurers who are level 85 adventurer or crafter and higher. (Any shoppers who are below these levels will not find them available on the Marketplace, unless they uncheck the Hide Unusable filter. However, you can still use it in your appearance slot if you're under level 85; you just can't fly with it.) These steeds increase Ranged, Aggression, Crushing, Piercing, Slashing, Ordination, Focus, Disruption, Ministration, and Subjugation by 5.0. They also increase ground speed by 75% and air speed by 150%.
The flying mount quest is still required to win the trust of the goahmari and earn the guardianship of your baby gryphon mount in the Great Divide. However, the Pegasus mount does not require the approval of the goahmari and can be used immediately by any adventurer level 85+ adventure or tradeskill level.
Take to the skies on your favorite version for 1950 Station Cash today!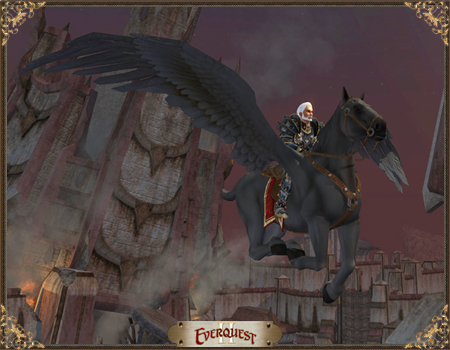 Platinum Dragon Wraps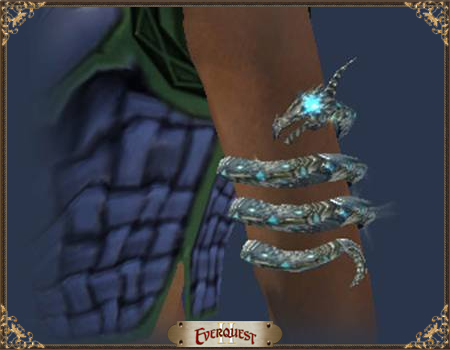 A Platinum Dragon that wraps around the bicep. This wrap can be converted to wear on left arm, right arm, or both. Pick yours up for 150 SC!

Ratonga Hertiage Armor Crate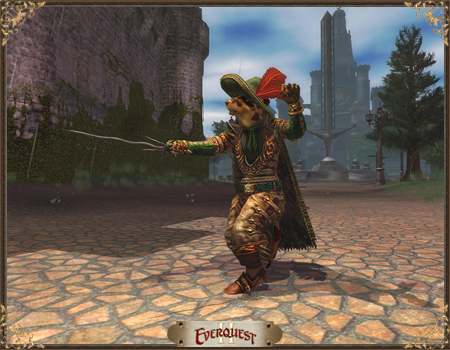 Making its debut last week during Ratonga Week, the Ratonga Heritage Armor Crate is a finely stitched set of armor based on the heritage and tradtions of the ratonga race. This set includes Underfoot Freeboter's Boots, Tunic, Shoulderpads, Leggings, Gauntlets, Cap and Cloak. Each piece is Attuneable, Heirloom, No-Value and Appearance Only. Just 1750 SC will add this set to your wardrobe today!

To buy this item and more using your Station Cash, just click the SC button in game, or type /marketplace in your chat window.
Need Station Cash? Visit the Station Cash page for information and learn how you can purchase SC online or from a retailer near you.