Letter From The EverQuest II Producer

Hello, Norrathians!
We're incredibly glad to have our worlds back online again and we really appreciate you all being so patient with us while we strengthened the castle walls.
It's been quite odd working on the game without it running. We're glad you're back!
So, you're probably wondering, "What has your Dev Team been doing for the last couple of weeks?"
Here's a small list of things that happened during that time:
Figured out the Fan Faire panel details. The "New Stuff" panel is going to be a heck of a show this year, I think.
Continued brainstorming on a major new feature set (which we intend to unveil at Fan Faire.)
Detailed out the mechanics change plan for the coming year (we'll be sharing these plans with you soon and think you will really like what we have in store.)
Worked out a very cool set of tradeskilling quest changes to make those more interesting.
Made a quick UI change to the AA trees so that unavailable abilities are greyed out. (Kind of a "no duh" change, but it's nice.)
Freeport artwork concepting has been going well and the first architecture changes have started.
And of course, there's a lot more, but details will roll out as we get closer to their release.
Because of the outage, we're going to bump the release of "The Children of War" (GU 60) out a couple weeks so that it can soak for longer on the Test server and we can get the original amount of player feedback we had planned. It'll likely be the end of the month for the new release instead of mid-month. But that release will have a big chunk of stuff in it, including new dungeons, new raids, big PvP rules improvements as well as a new Battleground and a new BG game type!
We hope you also enjoy the "Welcome Back" package of stuff we've turned on this week, scheduled to run through May 22, 2011. All the city festivals, the Aether Races, the Moonlight Enchantments, Double XP on everything, even granting a month's free house rent to everyone and ensuring no time was lost on duration quests…they're all a big "thank you" for being so patient.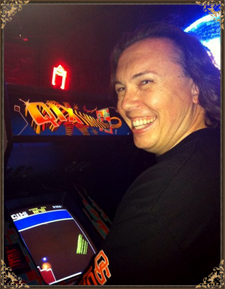 Dave "SmokeJumper" Georgeson
Welcome back!
-- Dave "SmokeJumper" Georgeson