We're so glad to see you! Please make note of these special events going on right now in EverQuest II! You can enjoy them from the time the servers come up until Monday, May 23rd.
During this time, all of Norrath will enjoy:
Double XP (Adventure, AA and Tradeskill)
Double Guild XP
Loot Bonanza: All past and present Hot Zones, including overland and group zones in Velious, have a higher chance to drop high quality loot.
The City Festivals will be active in every city, as will the Aether Races that accompany the Qeynos and Freeport festivals.
The Moonlight Enchantments mushroom rings will activate.
The original Aether Races in Lavastorm, Tenebrous Tangle, and Butcherblock will return.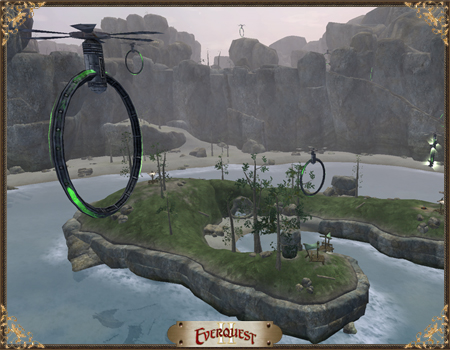 In addition, the May Madness sale in the Marketplace was postponed and will be activated soon. Keep an eye on EverQuest2.com for more details.
Also, to answer a few of the frequent questions we saw during the downtime:
Rent: All houses and guild halls requiring rent will have one month added free to help offset any costs incurred during this outage.
Dominance Quest Series: If you began this quest series before the downtime, your timer may have expired. CS will be happy to look at this for you and make adjustments.
Research Assistants: Your Research Assistants kept on working during the downtime.
Recruit-A-Friend: All recruits will be getting an extension of their trial time (upon first login). The inviters will continue to get their free time once the recruited friend has converted to a paid sub hits the correct number of days.
Once again we thank you for your patience during this unexpected downtime. Please be sure to read the official Welcome Back! news article for more detail on the Welcome Back (Make Good) program, as well as the Debix Identity Protection service details and more information about updating your passwords.
We've got convenient links to the Welcome Back Program, Identity Protection, and Resetting Your Password right here at SOE.com.
We'll see you in Norrath!