Chillborn Sword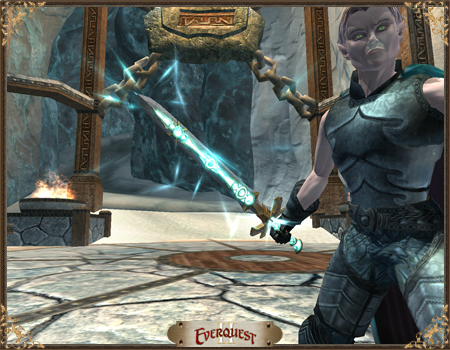 The Chillborn Sword is an icy blade that will strike fear in any foes who dare to go into battle against it. Available now in the Marketplace for 200 Station Cash.

Blue and Purple Northweave Clothing Crates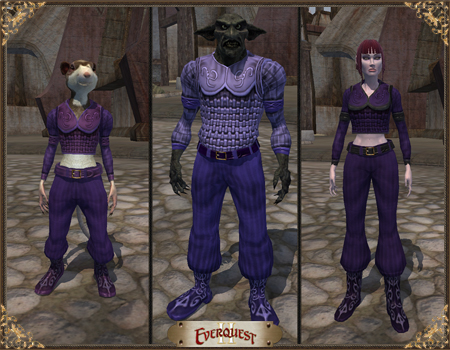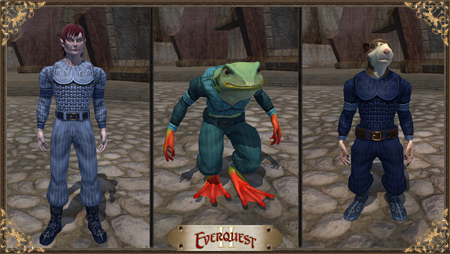 Add some pizazz to your wardrobe with new shades of purple and blue. The Purple Northweave Crate comes with boots, trousers, vest and shoulders in tones of purple, violet, and lilac. If hues of blue are up your alley, the Blue Northweave Crate witll provide you with the same pieces in blue, cyan and sky colors. Pick up one of each today, for just 300 Station Cash apiece.

Tome of Erudin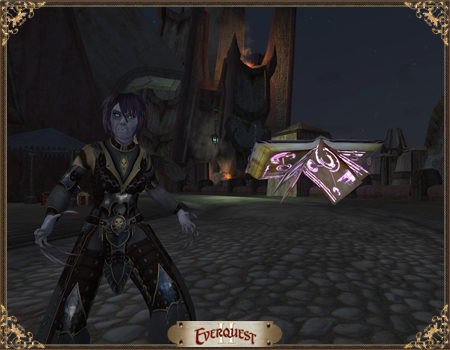 This week's Item of the Week is the Tome of Erudin, an Erudin-themed cosmetic book pet that will give you an air of prestige as you adventure, avaiable now for 200 SC.

To buy this item and more using your Station Cash, just click the SC button in game, or type /marketplace in your chat window.
Need Station Cash? Visit the Station Cash page for information and learn how you can purchase SC online or from a retailer near you.