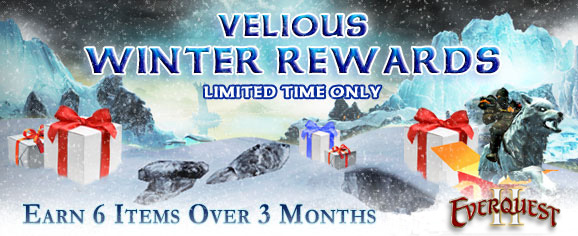 On Wednesday, December 15, qualifying EQII and EQ2X accounts who have met the requirements for Velious Winter Rewards will find a new bag in their /claim window which contains two new items; a Coldain Butler and a Scars of Velious in-game painting.
Coldain Butler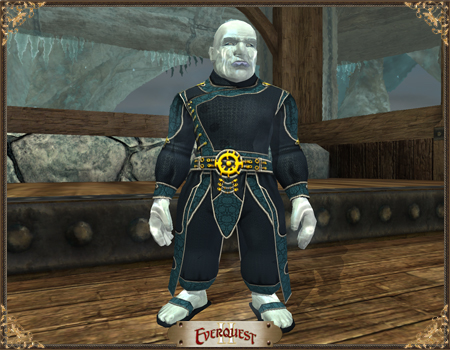 Good day, Sir (or Madam)! We are pleased to introduce you to the newest member of your household staff; your Coldain Butler. Your new butler can be placed in your house and will speak to his master as well as guests who may come calling. He may also be asked to join you on your adventures, and will follow you outside of your home for the span of an hour. He is very outgoing and will speak to others when hailed, and also likes to talk about his master. We hope you are pleased with this new member of your staff...his is certainly pleased to be in your service.
Scars of Velious Painting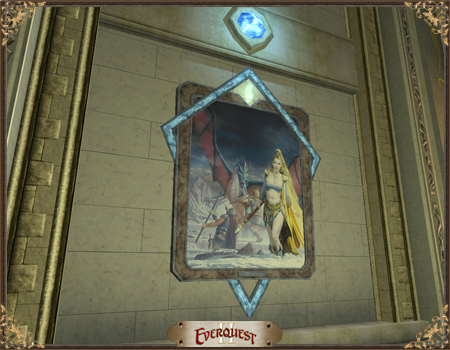 The Scars of Velious painting pays homage to the release of Scars of Velious; the second expansion in the original EverQuest series. Scars of Velious introduced the lost contient of Velious, where frozen wastes, ancient enemies, and new adventures awaited Norrathian explorers in a land forever scarred by the claws of the Great Dragon Veeshan. The painting depicts the cover art from the Scars of Velious, with the Avatar of Growth, Firiona Vie, striding through the battle-torn landscape of snowy Velious. The painting has a status reduction of 1000.
These rewards should be available around mid-day on Wednesday, December 15, 2010. Keep checking EQ2Players for updates about the upcoming EverQuest ® II Destiny of Velious™ expansion launch scheduled for February 8, 2010, and for more news about the Velious Winter Rewards promotion.
Enjoy the rewards!