(Ooops! We accidentally used a news page link twice! To view the Mistmoore to Permafrost & Kithicor to Butcherblock Server Merges – December 15/16, 2010 news page, please click here.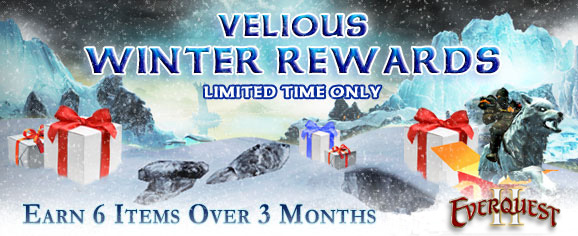 Last week we announced Velious Winter Rewards and posted a sneak peek at the Freeblood playable vampire race. Today we've got a look at the other February reward; the Ice Wolf Mount.
To earn the Ice Wolf Mount and the Freeblood Vampire Race, players must have qualified for both the December and January rewards, and purchase Destiny of Velious. Items will be awarded one per account and will be available when the expansion is released. Details are available on this page.
Check www.EQ2Players.com tomorrow to see the unveiling of the December rewards. December rewards will be granted to qualifying accounts on Wednesday, December 15th.