Travel the lands on a noble new mount, adorned with tack reminiscent of the great Firiona Vie. Or if you're not as much of a traveler, and home decorating is your thing, check out the limited-time sale price on the Halas Pioneer Furniture Set.
Arcane Steed of the Faithful & Fierce Steed of the Faithful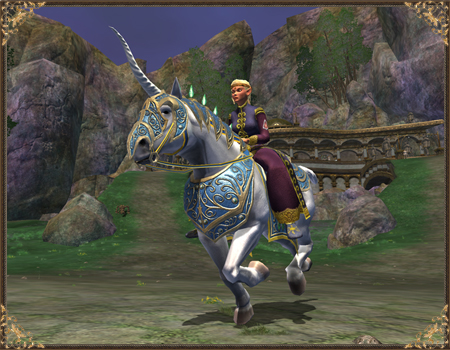 Pay homage to the legendary Firiona Vie with this noble steed, adorned in tack that matches the notable Norrathian's famous blue outfit. The mount is equipped with 65% run speed increase, and can be placed in a house. The Arcane version is made especially for casters, and the Fierce version is made for melee. Buy your Steed of the Faithful today for 2500 Station Cash.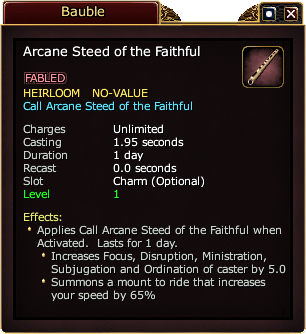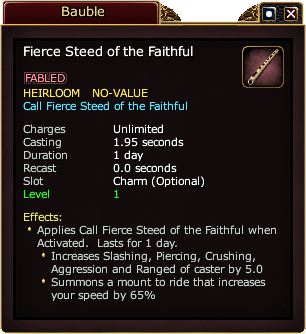 Halas Pioneer Furniture Set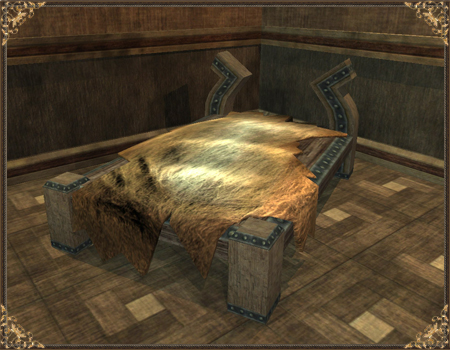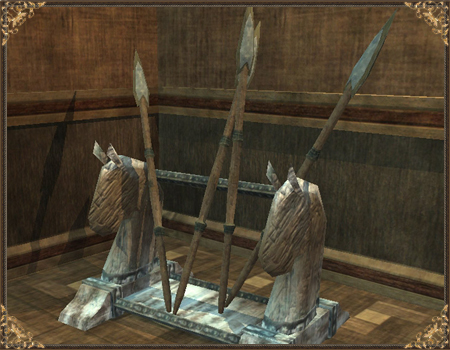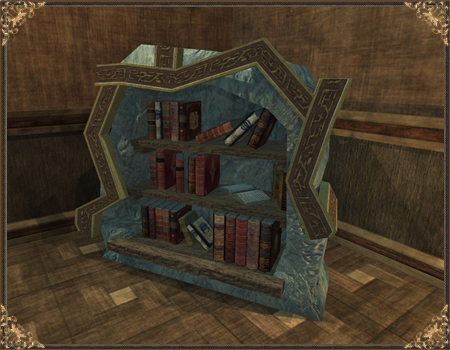 Been pining over the Halas Pioneer Furniture Set? Well this week the set is on sale, so pine no longer! The Halas Pioneer Furniture Set comes complete with rustic-looking table, bed (pictured above), weapon rack (pictured above), a candle, two chairs, a bookcase (pictured above) and a rug. Get yours now for the discounted price of 1350 SC.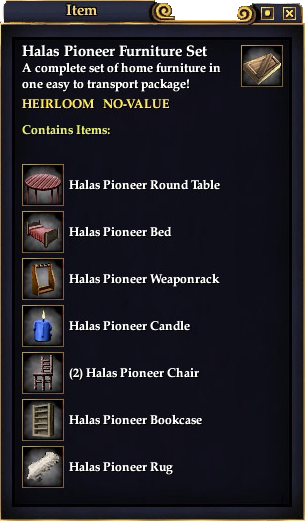 To buy any of these items and more using your Station Cash, type /marketplace in game, or click on the EQII button and select Marketplace from the menu.
Need Station Cash? Look for a Free Realms Station Cash card at your local retailer (it works for all SOE games), or visit the Station Cash page for more information and FAQs.