Shades of green and red are this week's hottest fashions. Personalize your look even more with these new Citizen's Clothing Crates. Or if you're really tired of the same old look, take a gamble and see what the Clawed Wand of Surprises will do for you!
Citizen's Green Clothing Crate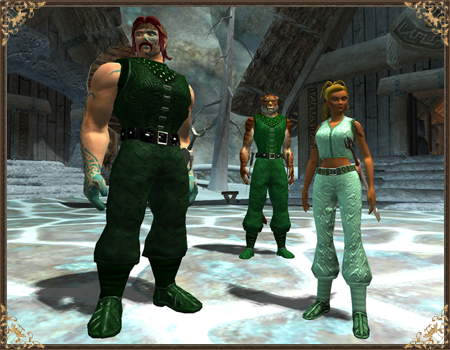 Forest. Mint. Emerald. If these sound like hues that you'd like to don, then you're in luck! This week on the Marketplace you'll find a new clothing crate filled with green-toned wearables. The crate includes vest, trouser and boot combos as well as Sleeves of Imperceptible Beauty, Gauntlets of Imperceptible Beauty and Wristguards of Imperceptible Beauty. This cloth armor set can be yours for just 300 Station Cash.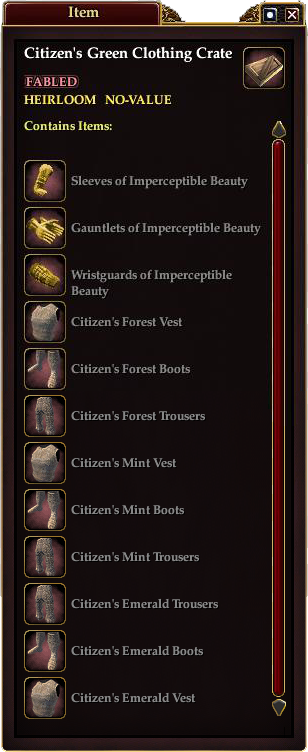 Citizen's Red Clothing Crate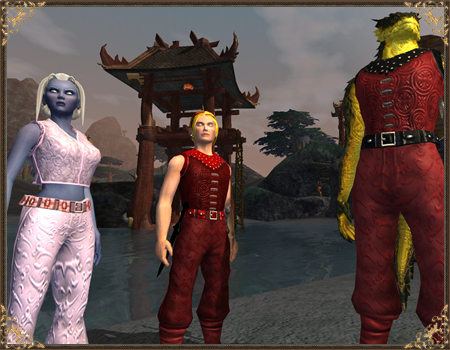 If green isn't your thing, or you want to start preparing early for the Frostfell season, you might be interested in the Red Clothing Crate. This set has trouser, boot and vest combos that come in Rose, Red and Ruby tones, as well as the three Imperceptible Beauty pieces which come in all Citizen's Clothing Crates. Also priced at 300 Station Cash, the Red crate is a bargain for anyone looking to add a pop of color to their wardrobe.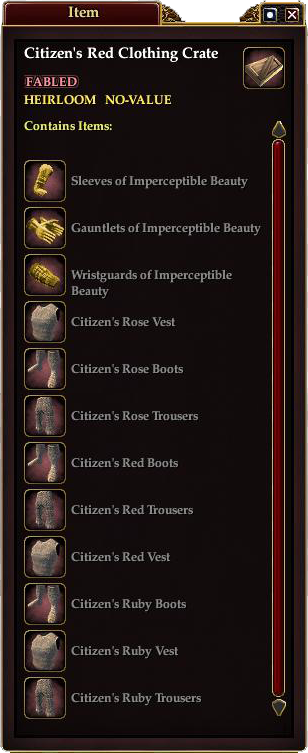 Don't forget that you can mix and match these pieces with the Blue and Black Citizen's Clothing Crates, which are also available on the Marketplace.
Clawed Wand of Surprises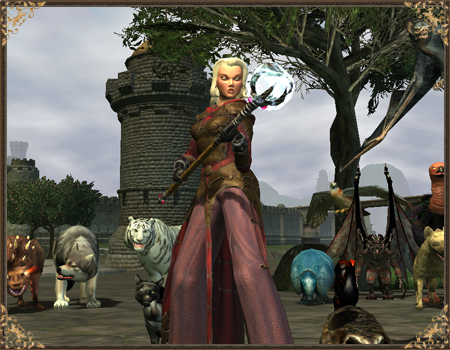 Well isn't this fun? The new Clawed Wand of Surprises is not only an attractive piece of equipment, but it also comes with an added bonus! Just activate the Wand of Surprises and you'll find yourself appearing as a random illusion of a clawed creature. The level 1 wand is usable by all classes and is available for just 200 SC.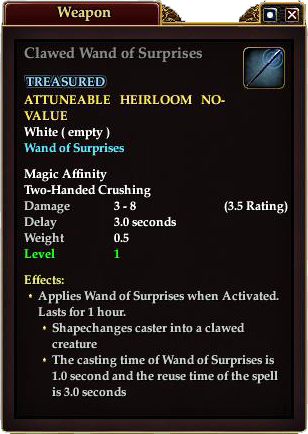 To buy any of these items and more using your Station Cash, type /marketplace in game, or click on the EQII button and select Marketplace from the menu.
Need Station Cash? Look for a Free Realms Station Cash card at your local retailer (it works for all SOE games), or visit the Station Cash page for more information and FAQs.