Dress your best with the Dark Elf Heritage Armor Crate, featuring a full set of Innoruk's Chosen armor, available this week in the EverQuest II Marketplace.
Dark Elf Heritage Armor Crate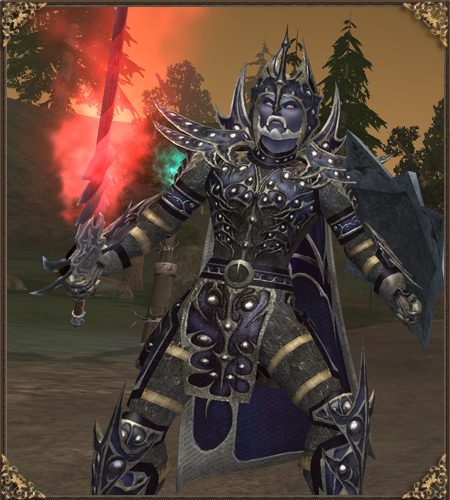 With the Dark Elf Heritage Armor Crate you can show off your allegiance to Innoruuk, or just dress up for any occasion. This dark elf-themed heavy chainmail features set a cloak, a cuirass, pauldrons, gauntlets, greaves, a helm, sabatons, and bracers. The pauldrons convert into three different variations, and the cloak grants dark elf illusion for one hour. Hit the town in style for just 1700 Station Cash.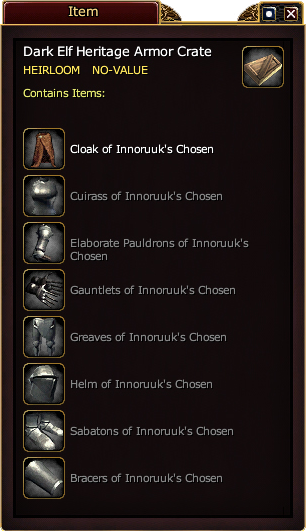 To buy this item and more using your Station Cash, type /marketplace in game, or click on the EQII button and select Marketplace from the menu.
Need Station Cash? Look for a Free Realms Station Cash card at your local retailer (it works for all SOE games), or visit the Station Cash page for more information and FAQs.