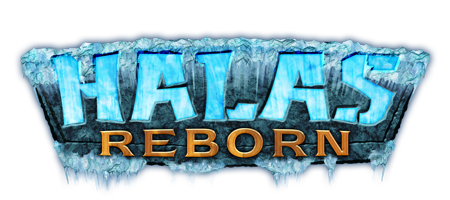 With New Halas returning to Norrath, how the new city will house its inhabitants is an important question to many. I know that my bags are packed and ready for the move! Andres Rodriguez is the artist responsible for designing the new houses. He took a few minutes to answer some questions and provided us with some great preview pictures!
What did you use as inspiration for the housing in New Halas?
We were trying to give the housing in New Halas a very warm and inviting feel to contrast with the cold climate of the region. To do this, we decided to use a lot of wood and barbarian elements in the design of the houses. So the houses have a slight cabin feel to it with subtle barbarian elements and trims in it, to let the players use this space in any way they want. I'm always excited to see what players create within their homes!
What's your favorite part of New Halas?
I think I've spent most of my time in New Halas in the main city, I have to say it's my favorite area. The view of the walls and rock ridges within New Halas is amazing; there are also a lot of buildings to explore, with different styles. The city is full of interesting to do, and beautiful places to visit. This is also a very convenient area to be in, since it's really easy to travel to any other area of New Halas from there.
Will we see all the usual sizes of houses that we're used to from the other cities?
Yes, the size of each of the layouts is very similar to the ones in other cities. But even though the size is similar, the design is very different.
What are the room counts, general layouts of the houses in New Halas compared to the other cities?
The houses themselves will be offered with two, four and six room layouts. They all contain a very spacious main hall, as well as some built in bookshelves and even fireplace to keep your house nice and warm despite the cold temperatures of New Halas.
Will there be access to the T1 guildhalls like there are in the other starting cities like Neriak, Gorowyn, and Kelethin?
Definitely!
Windows were added to the Kelethin homes that show outside scenery. Will the New Halas houses have windows and will they also look out into the city?
All the houses in New Halas will include a view to the sea, where you can enjoy watching a cool sunset while sitting in your cozy warm home.