Zam launches it's new site with live in-game data with a special contest! A trip for four to Fan Faire.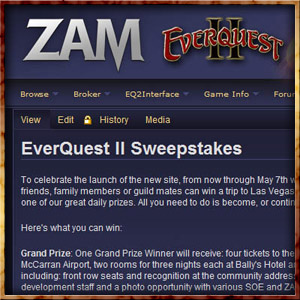 With all the new information being offered, Zam has a new look!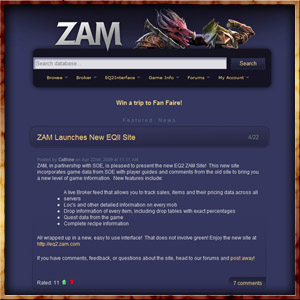 The features offered on the new site include:
A live Broker feed that allows you to track sales, items, and their pricing data across all servers
Loc's and other detailed information on every mob
Drop information of every item, including drop tables with exact percentages
Quest data from the game
Complete recipe information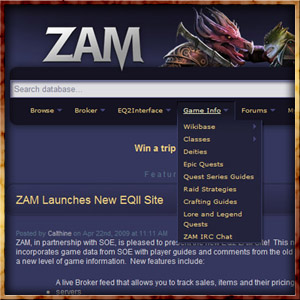 Be sure to check out Zam.com and the Official Rules for the Zam Sweepstakes!