Choosing Your Region
Did you know that there are EQII servers in different languages? If you are playing from outside the US, or if you are interested in playing on a different language server, it's easy to switch to a different region and select an international server.
At the Terms of Service screen, simply click on the box near the top right that says "Region Select" and choose which region you wish to play in. Each region has its own servers, so if you have friends who are on a server you don't see in your list, chances are they are in a different region than you have selected.
See the list of servers by region below to determine which region a particular server is in.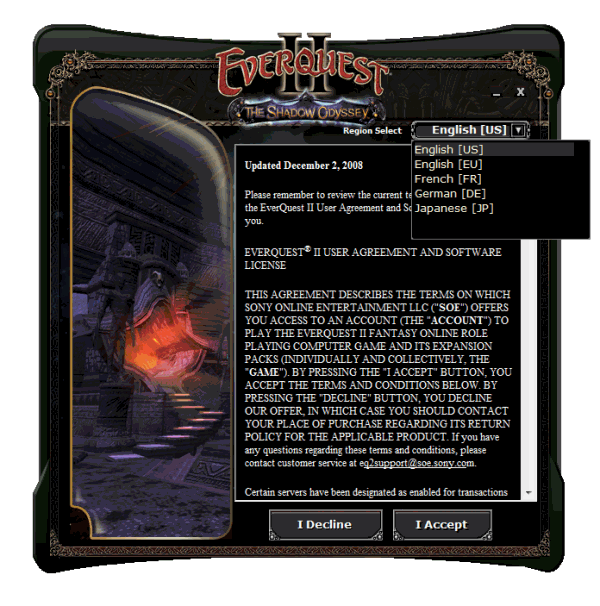 Servers by Region
US:
European English-Language:
French Language:
German Language:
Japanese Language:
If you have questions, comments, or corrections to this FAQ, stop in to the Official EQII Forums and leave us your feedback.